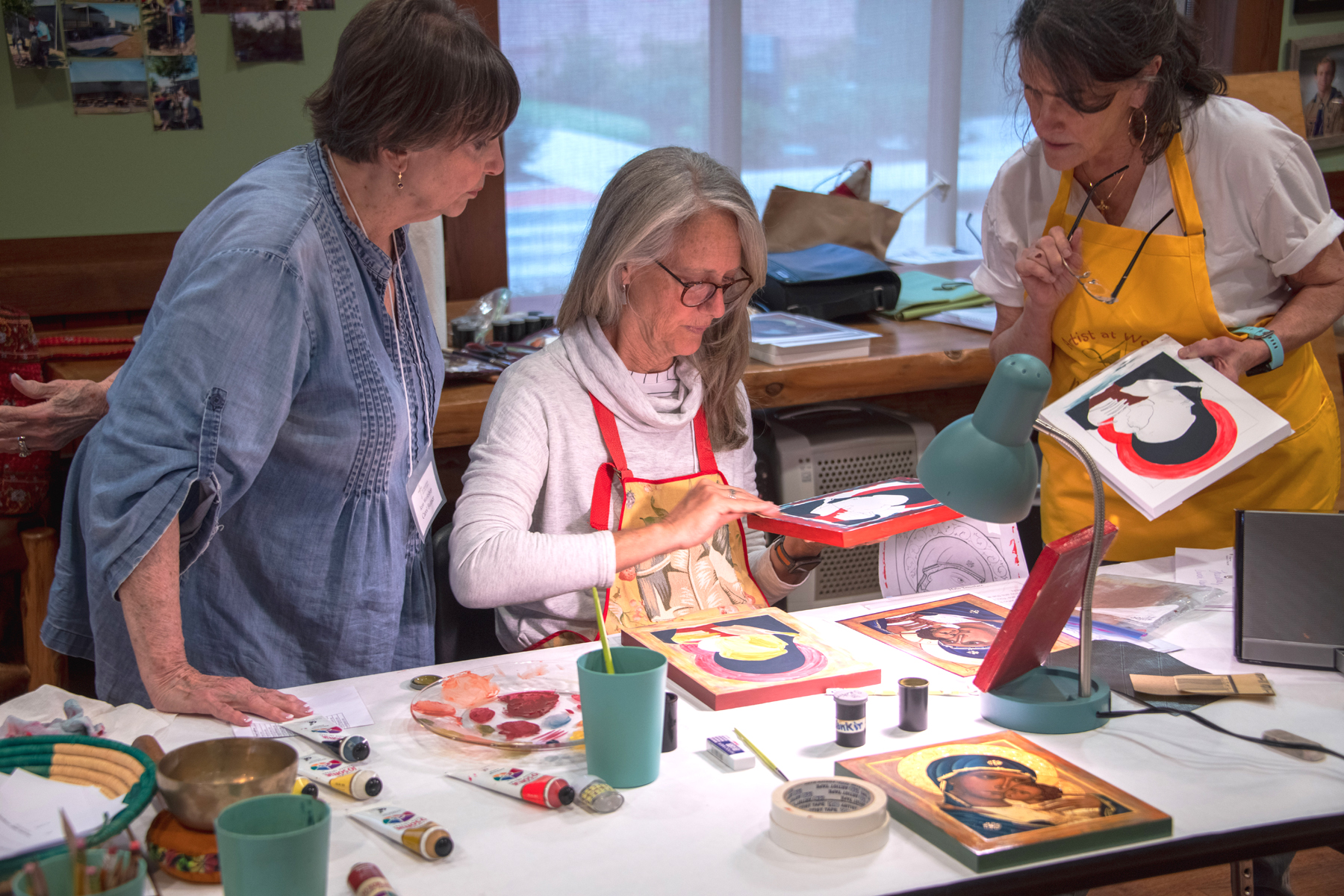 A Very Special Lenten Retreat
Teresa Harrison returns to St. Martin's to lead a course in the ancient technique of icon writing.
This year, retreatants will work on a beloved biblical story, the Annunciation. It will feature the moment of the angel Gabriel's visit to Mary, announcing God's favor. It is Mary's "Yes" to God in this encounter that brings salvation to humankind.
This four-day retreat includes Eucharist, chant, prayer, silence and lively conversation, free time and social hours. Icons will be written in acrylic paint and gold leaf, a medium that resembles traditional egg tempera. Watch 'The Star" and E-News for registration details.
Monday–Thursday, March 18-21
8:30 a.m.– 4:30 p.m.
Friday, March 22
8:30 a.m.– 2 p.m.
Campus Map