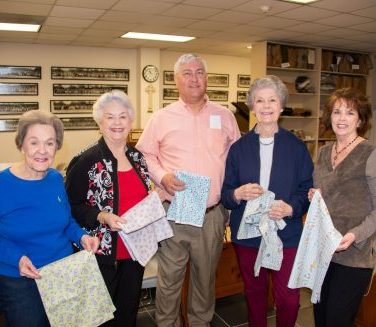 Wednesdays, 10 a.m. – 11:30 a.m. in the Activity Center, Family Room
St. Martin's Blanket Ladies (and men) make cotton receiving blankets for newborn infants at local charity hospitals. It is estimated that this hard-working group has made more than 45,000 blankets!
Join us and share some fun, fellowship and love.
For more information, contact Valerie Rivera at 713-985-3817 or email vrivera@stmartinsepiscopal.org.
Campus Map