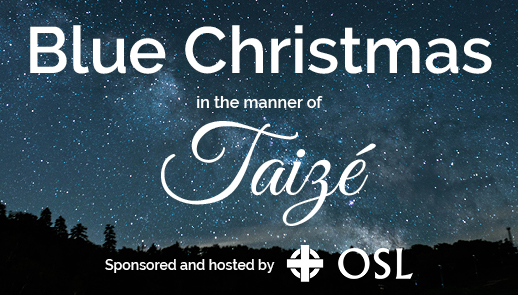 Blue Christmas in the Manner of Taize
Sometimes, the hustle and bustle of Christmas preparations make it difficult to prepare our hearts and souls for the birth of Christ. This service will be enveloped by the quiet, meditative music and prayer of Taizé, designed to allow those who attend the opportunity to be attentive to God in this oftentimes harried season.
This year, the Blue Christmas service will be celebrated in the manner of Taizé Prayer, which recognizes the need in this holy season to set aside time to rest and restore our souls amidst the glitter and celebration of the season.
There will be the usual elements of a Blue Christmas service – lighted candles and prayers around the cross with OSL prayer ministers available after the service for those who need a healing prayer.
Campus Map