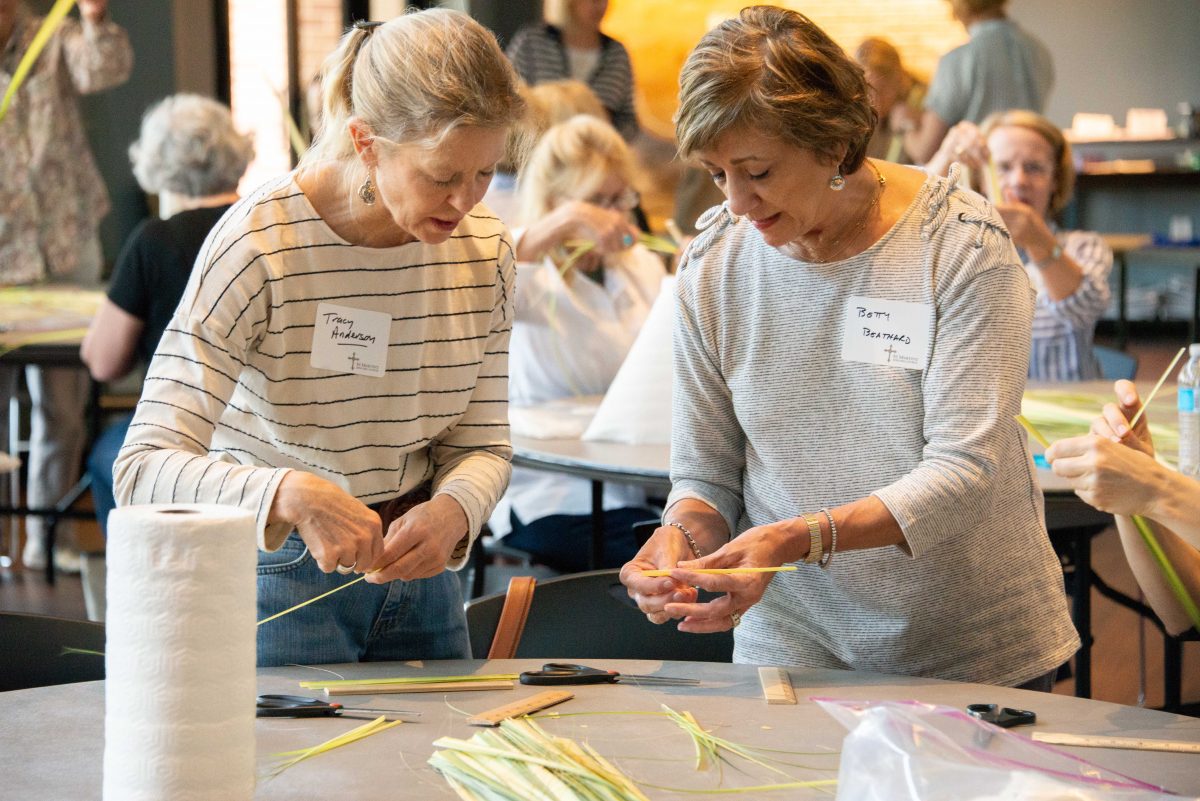 Palm Crosses for Palm Sunday
Stripping of the Palms and Palm Cross Making for Palm Sunday.

Join members of the Altar Guild as volunteers strip, divide the fronds and make palm crosses to distribute on Sunday of the Passion: Palm Sunday. This annual tradition is a fun and meaningful time of fellowship and service. Please bring scissors.
Campus Map