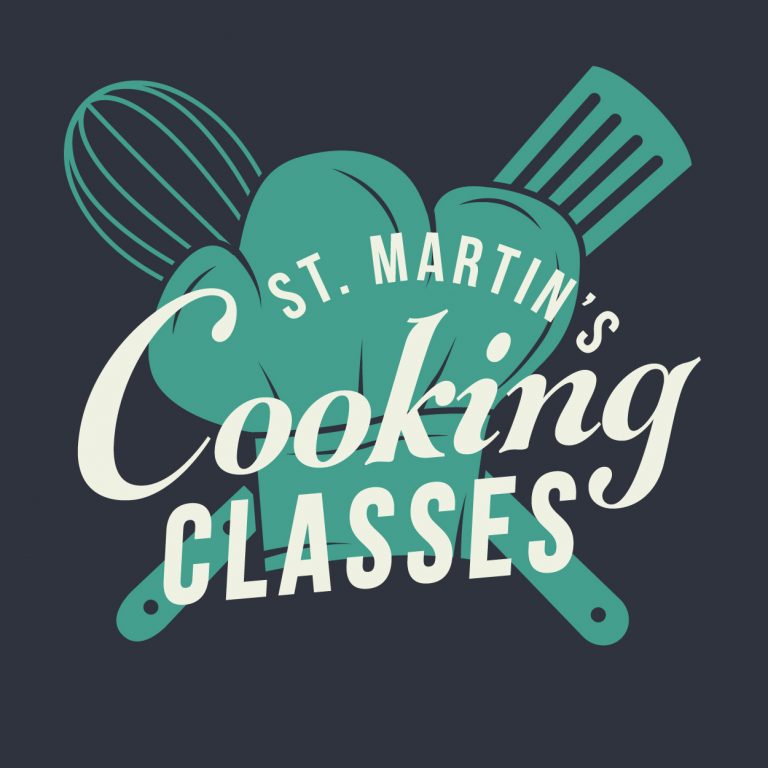 St. Martin's Cooking Classes
A Perfect Date Night Event!
Thursday, April 28 • 6-8 p.m.
Parish Life Center Kitchen • $75 • Limited Seats
Have a fun date night at St. Martin's while expanding your cooking repertoire. Chef Cuclis will teach Greek inspired recipes that include Chicken Stifado: tomato, aromatics and herb stew; Seasonal Salad: Herb Dressing; and Mizithrapites: bread stuffed with goat cheese and herbs with a drizzle of honey.
To register, visit bit.ly/stmartinscooking6.
For more details, please contact Chrissy Kana at [email protected] or 979-324-7033.
Campus Map