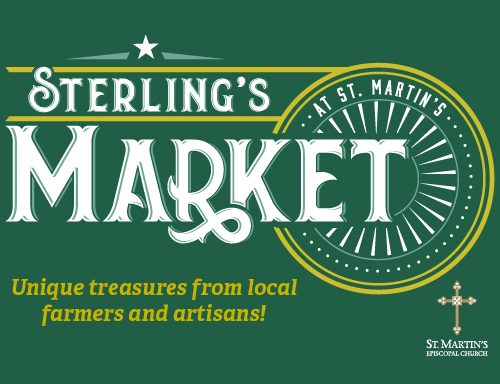 St. Martin's Episcopal Church
Sterling's Market Pop-Up
Sterling's Market is offering indoor pop-up markets this summer for those who are unable to visit on Saturdays. Come explore a variety of vendors from 3-7 p.m. in cool, air-conditioned comfort, and enjoy food-truck dining outside.
Pop-Up Market Dates:
Wednesday, June 15
Wednesday, July 27
Wednesday, August 24
For more information or to volunteer, contact info@sterlingsmarketing.org.