Whether you are new here, have been visiting St. Martin's for a long time or have recently rediscovered us, we invite you to worship here. We offer in-person and online traditional and contemporary worship services.
A Message from the Rev. Dr. Russell J. Levenson, Jr.
St. Martin's Episcopal Church is easily accessible, located at the corner of Sage Road and Woodway Drive.
Our street address is:
Surface parking lots are located on the east, west and south sides of the Campus including spaces for people with disabilities. In addition, a parking garage located on the east side of the Campus is available on Sundays.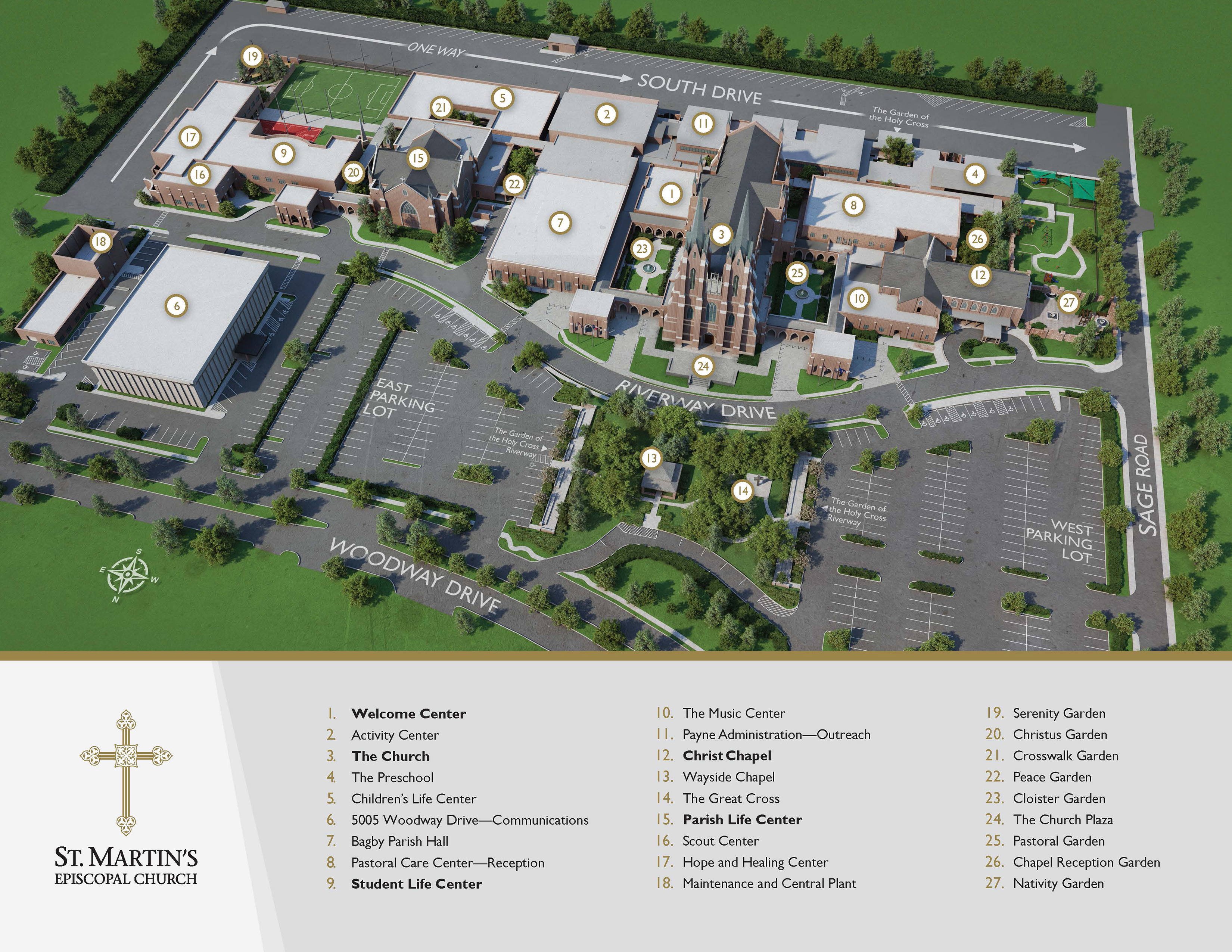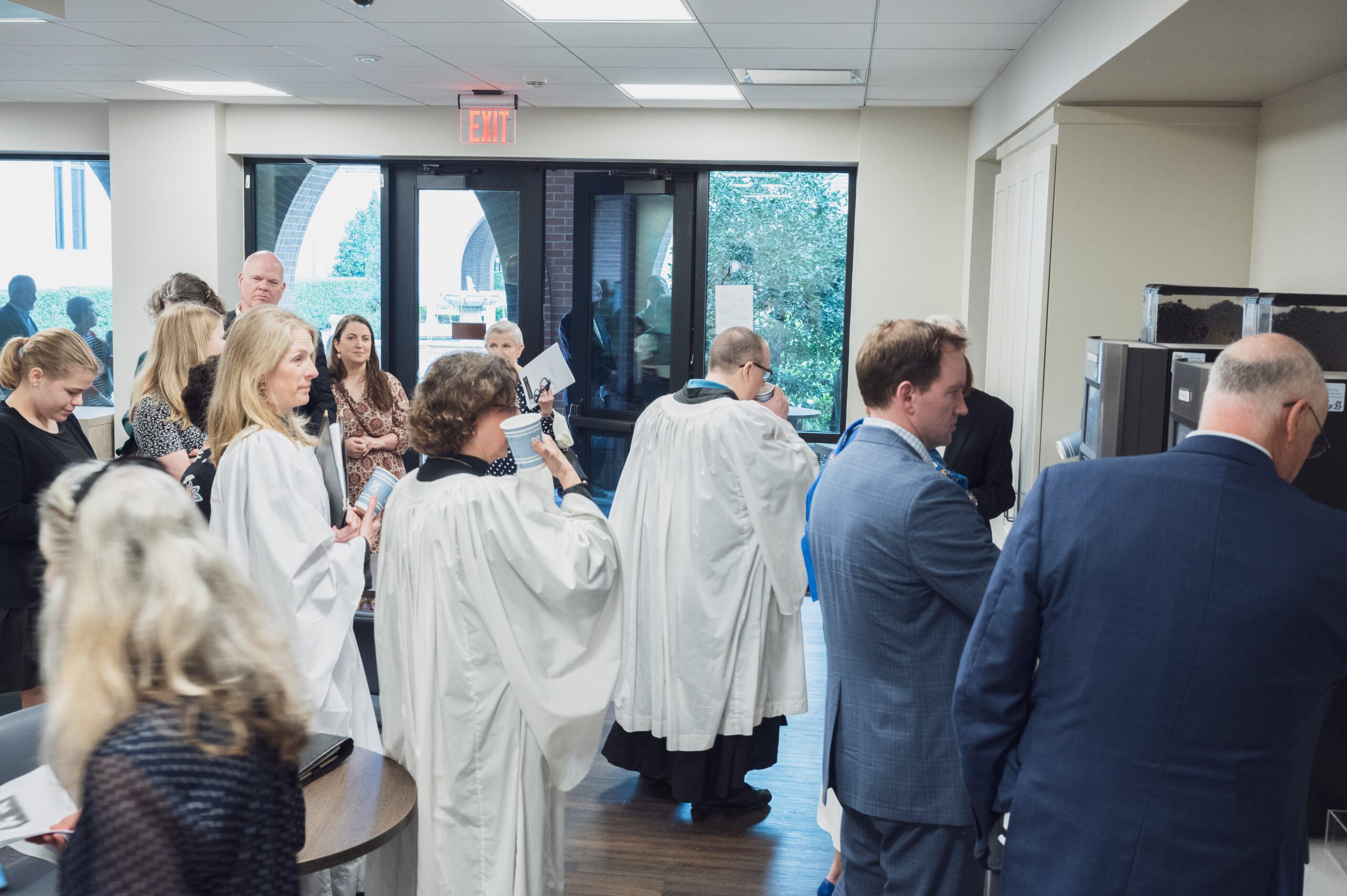 Enjoy a cup of gourmet coffee and learn more about St. Martin's at the Welcome Center.
Welcome Center Hours
Sunday
8 a.m. – noon
Greeters are available at the beginning of the Sunday School Hour.
Monday-Friday
9 a.m. – 5 p.m.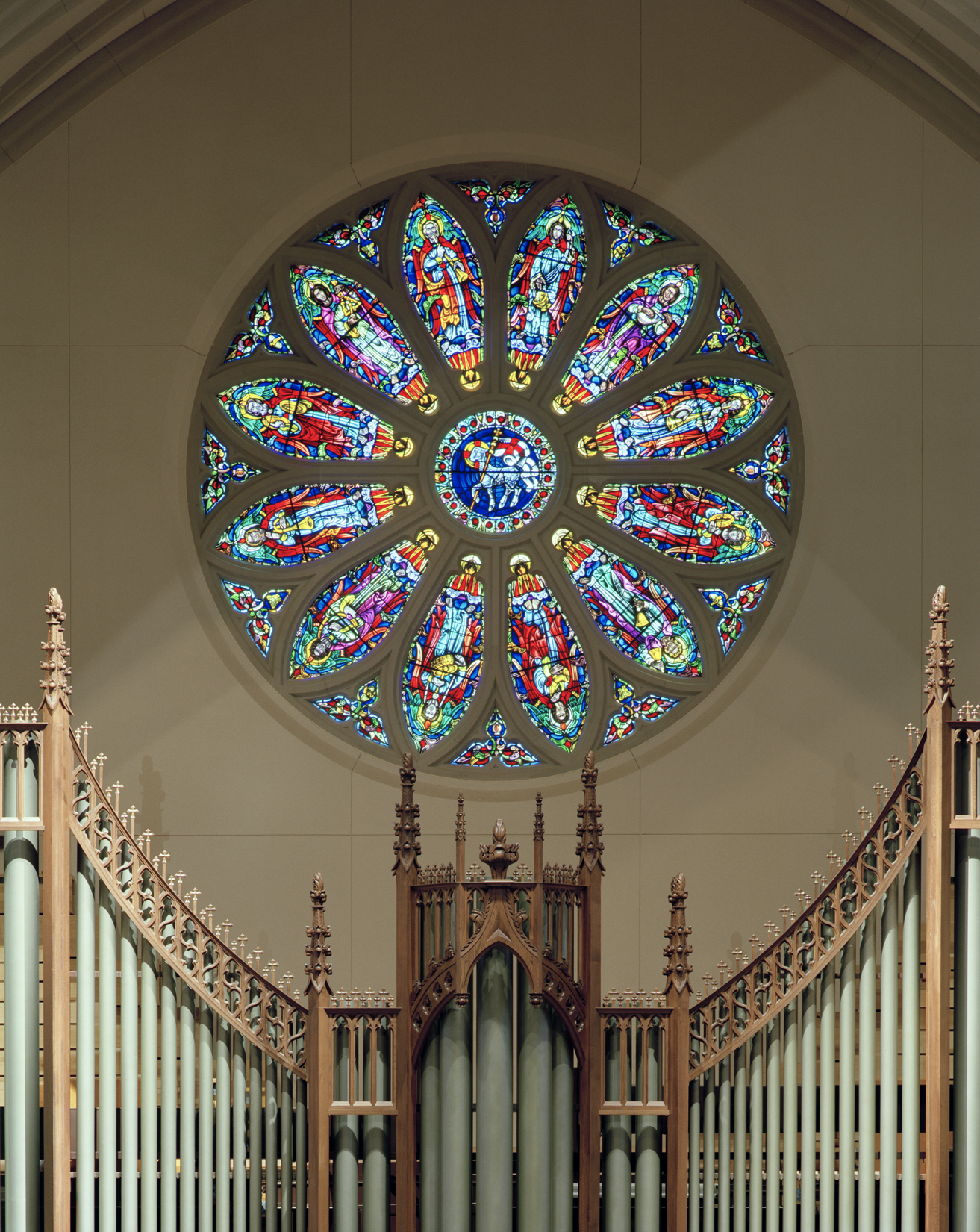 Discover the treasures of St. Martin's on a guided tour.
From a stunning collection of stained-glass and the intricately crafted white oak wood pulpit, to The Church's soaring architecture and the magnificent Gloria Dei Organ – discover the highlights as you explore St. Martin's with one of our dedicated docents.
Tour Schedule:
Wednesdays:
The Church is open 11 a.m. to noon with a formal tour that is led by St. Martin's trained docents, except during July and August when tours can be scheduled by special request.
On the fourth Wednesday of the month, Dr. David Henning will perform a brief organ recital on the Magnus Dei organ at 11:45 a.m.
Special tours of the Stained Glass Windows, Christ Chapel and Campus Gardens are available upon request.
Sundays:
Members of St. Martin's Docent Guild share their love and knowledge of the Church with others by conducting one-hour tours that meet in the narthex of The Church on the first Sunday of most months after the 11:15 a.m. service, except July and August.
Our dedicated docents represent our Church to the public, both Christian and non-Christian alike.
For information about scheduling a group tour, please call St. Martin's Docent Guild at 713-830-4117, and leave a contact name and number for a return phone call.
More information:
Tracee Tindol
Administrative Assistant

[email protected]

713-985-3811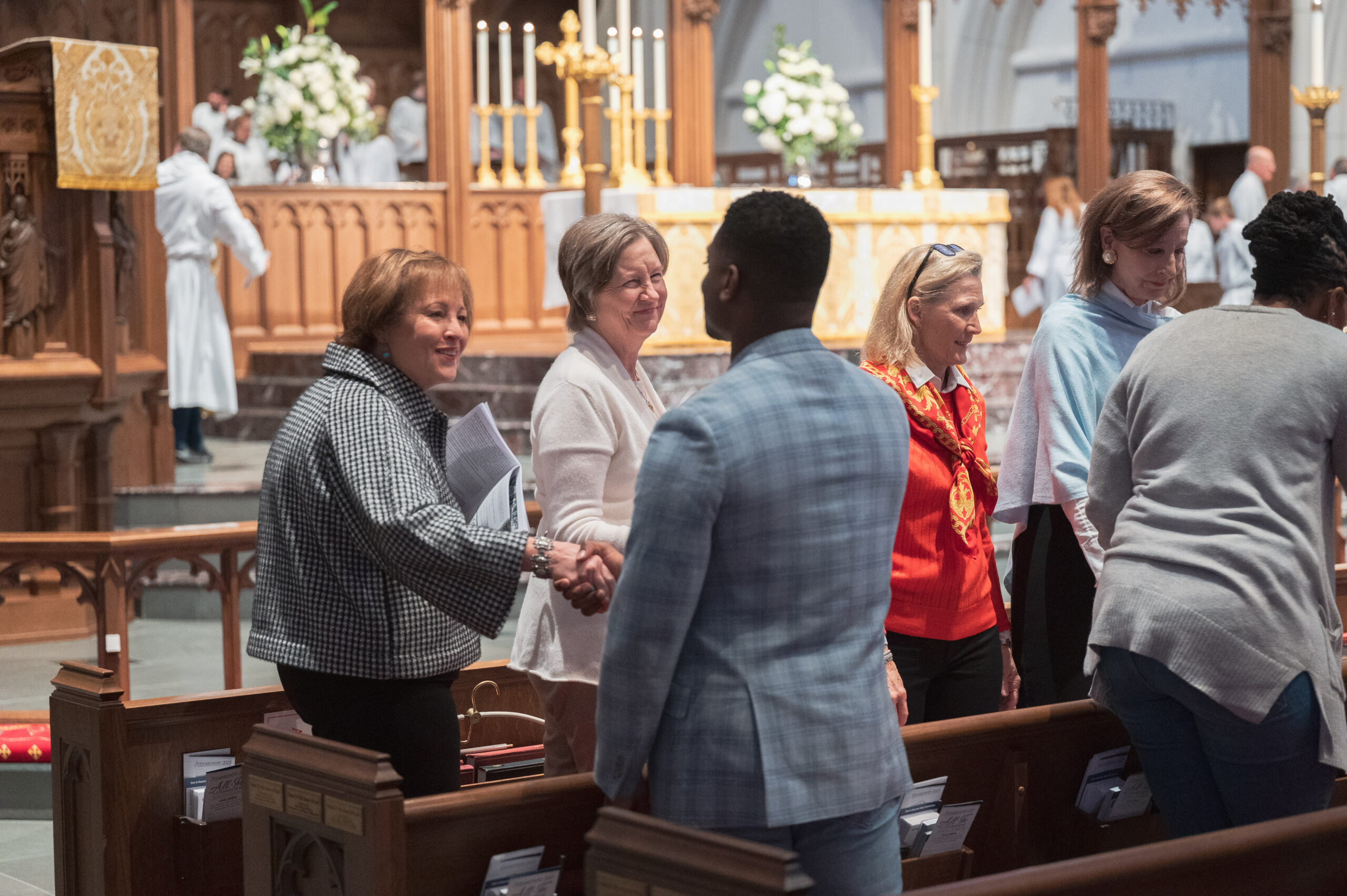 Are you ready to take the next step? Be part of the St. Martin's family and join us in our mission to find your place in the life of the Church.
Our staff is here to guide you through the membership process and help make it seamless.
Welcome Home with Membership 101
St. Martin's goal is to enhance your understanding of the Parish and its ministries through our Membership 101 classes and to help you find your place in the life of St. Martin's.
These educational and informative classes are a requirement for anyone desiring to join St. Martin's. Part I is typically held on a weeknight with Part II taking place on a Sunday morning soon after Part I. We provide childcare for both classes and serve a complimentary dinner during Part I.
Upcoming class dates:
Nov. 6, 2023, from 6-9 p.m., Bagby Parish Hall
Nov 12, 2023, from 9:30 a.m.-12:30 p.m., Hope and Healing Center Auditorium
Just Ask Us!
We're here for you.
Phone Number : 713-621-3040 | Fax Number: 713-622-5701
St. Martin's business offices are open
Monday-Friday, 8 a.m. to 5 p.m.