Welcome to St. Martin's! Whether you are new here, have been visiting St. Martin's for a long time or have recently rediscovered us, we invite you to worship with us. We offer in-person and online traditional and contemporary worship services.
Helping others "makes the heart happy." Through service, outreach and grants, St. Martin's helps the less fortunate, disadvantaged and others broken by life's circumstances.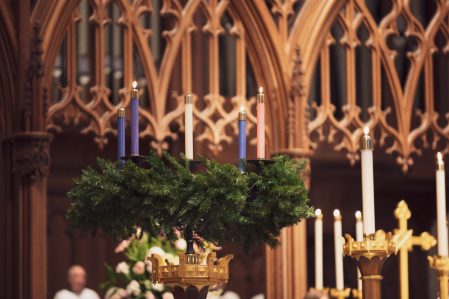 In the Episcopal Church, Advent is the first season of the church year. It begins on the fourth Sunday before Christmas and ends at midnight the day before Christmas.
The name comes from the Latin word for "coming." The Advent season is a time of preparation for the celebration of our Lord's birth. The liturgical color of the season is blue. The color blue represents royalty, the coming of the King, Jesus Christ.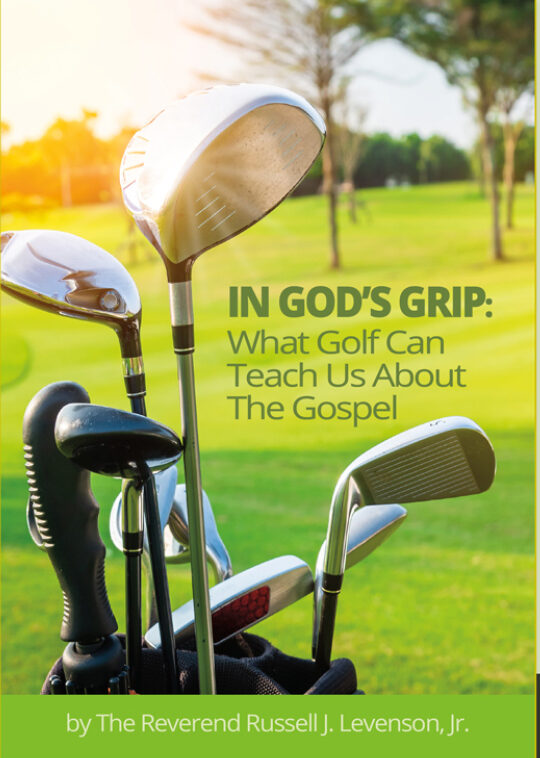 In God's Grip: What Golf Can Teach Us About the Gospel
In 1953, as legendary golfer Ben Hogan accepted the U.S. Open Championship Trophy for the fourth time, he pointed to several specific elements that he felt made his accomplishments possible. He referenced "adequate preparation and knowledge of the course." He thanked his wife, who, in his words, "has helped me more than she knows." Tucked within his gratitude were words that might have surprised some: "But there's something else I'm thankful for...you just can't do this sort of thing without God's help."
This is a book about God's help.
Dr. Levenson employs Hogan's timeless Classic "Five Lessons" as a metaphor for growing and living the Christian Faith. This book is for those who love the game of golf and want to know more about living an active and vibrant faith. Golfers and Disciples alike will love this journey with Ben Hogan and Levenson, as the words blended together within the fabric of a deeper understanding of how one comes to faith, grows in their faith and shares their faith with others.
Place orders now at St. Martin's Gift Shoppe or wherever fine books are sold, contact Barbara Shoemaker at [email protected] or 713-985-3834.
About St. Martin's
To bring by the power of the Holy Spirit as many people as possible to know, love, and serve God as revealed through Jesus Christ; and to be transformed into spiritually renewed disciples of Jesus who know, love and serve one another and the world.