Welcoming new Christians into our Community is cause for celebration.
"The Book of Common Prayer" defines baptism as "full initiation by water and the Holy Spirit into Christ's Body the Church." In short, baptism involves someone becoming a member of the church, and it is a practice that goes back to Jesus himself.
The act of baptism also symbolizes God's redeeming grace in at least two ways. First, when water is poured over the candidate, the imagery of washing is brought to mind, symbolizing the cleansing of one's sins (Isaiah 1:18; Hebrews 10:10). Second, baptism symbolizes identification with Christ in his death, burial and resurrection (Romans 6:3-5).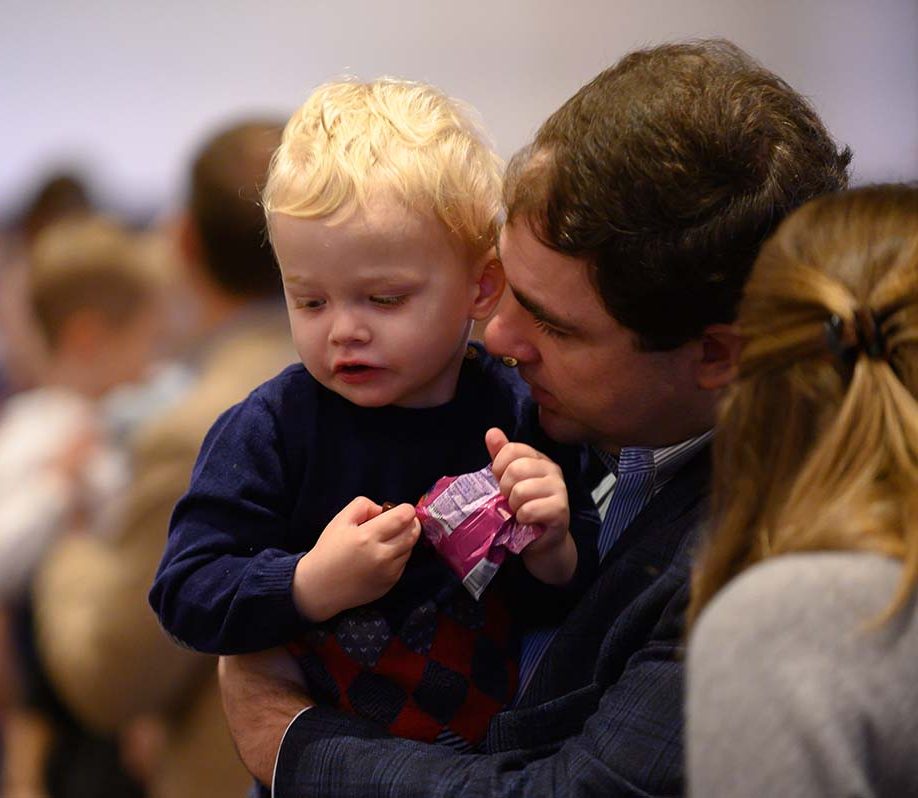 Baptism Instruction Class
In addition to membership at St. Martin's, parents and godparents are required to take the Baptism Instruction Class. When parents request to have their child baptized, they are committing to raise their child in the Christian faith. This is a serious responsibility that continues long after the baptism ceremony. At St. Martin's, we want to equip parents and godparents with resources on how to do this well. The aim of the class is "to instruct parents and Godparents in the meaning of Baptism, and in their duties to help the new Christians grow in the knowledge and love of God, and in their responsibilities as members of His Church." (The Book of Common Prayer) Child care may be reserved for the class for infants through pre-K.
Note: School-aged children will be required to meet for individual instruction with the Rev. Alex Graham.
Upcoming Classes:

More information:
Rocio Velazquez
Administrative Assistant for Children and Family Ministries

[email protected]

(713)985-3807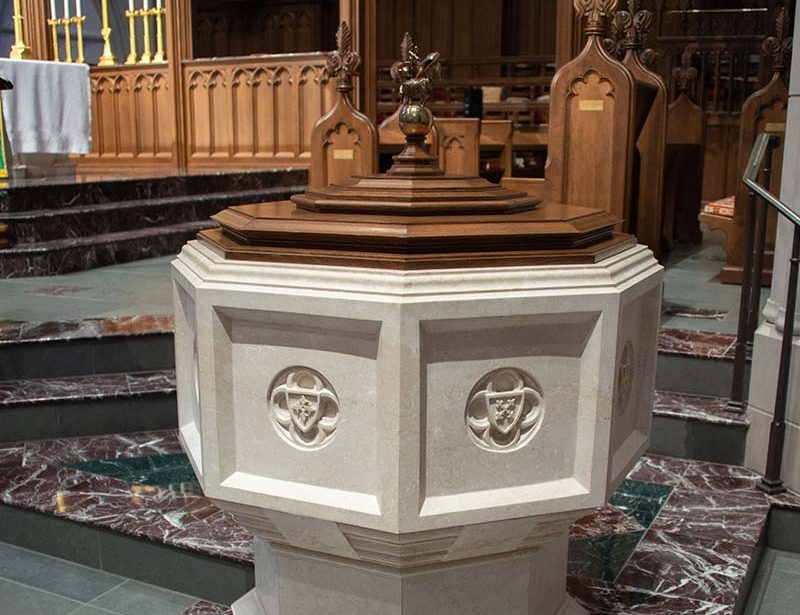 If the candidate for baptism is an adult, preparation is also appropriate and must be arranged by contacting clergy assistant, Amanda DeViney. Depending on the needs of the individual, adult instruction may take more than one meeting. As a result, an adult baptism cannot be scheduled until the instruction requirement has been met.
More information:
Amanda DeViney
Clergy Assistant

[email protected]

7138304110
Baptism Flower Dedications
Flowers beautify the sacred spaces of our Church and are a gift to God and those who attend our worship services. Altar flowers are funded through generous donations to the St. Martin's Flower Fund and not through a line item in the Church budget. Please note that you are not purchasing a floral arrangement for your ceremony; you are donating to the flower fund that allows St. Martin's to continue to display flowers in The Church.
The cost of Altar Flowers is $150.
Your gift will be acknowledged in the worship booklet and acknowledged on your year-end tax statement from St. Martin's. A contribution to the Flower Fund is a meaningful way to honor a loved one and is also tax-deductible to the fullest extent of the law.
If you have scheduled a baptism and are interested in donating to the Flower Fund, please make your payment online. To pay by check, please refer to the forms included in your baptism paperwork.
Please fill out your dedication exactly as you want it to appear in the worship booklet. To ensure the dedication is listed in the worship booklet, we must have your payment and completed form no later than two weeks prior to the baptism date. You must complete the payment portion to confirm your donation. This can be found at the bottom of the page once you submit your dedication information. Thank you.
Please do not use this form for Easter and Christmas flowers. Dedication submissions using this form will not appear in the Easter and Christmas worship booklets.
DONATE TO BAPTISM FLOWERS