St. Martin's Episcopal Church
Sole Hope Shoe Cutting At-Home Project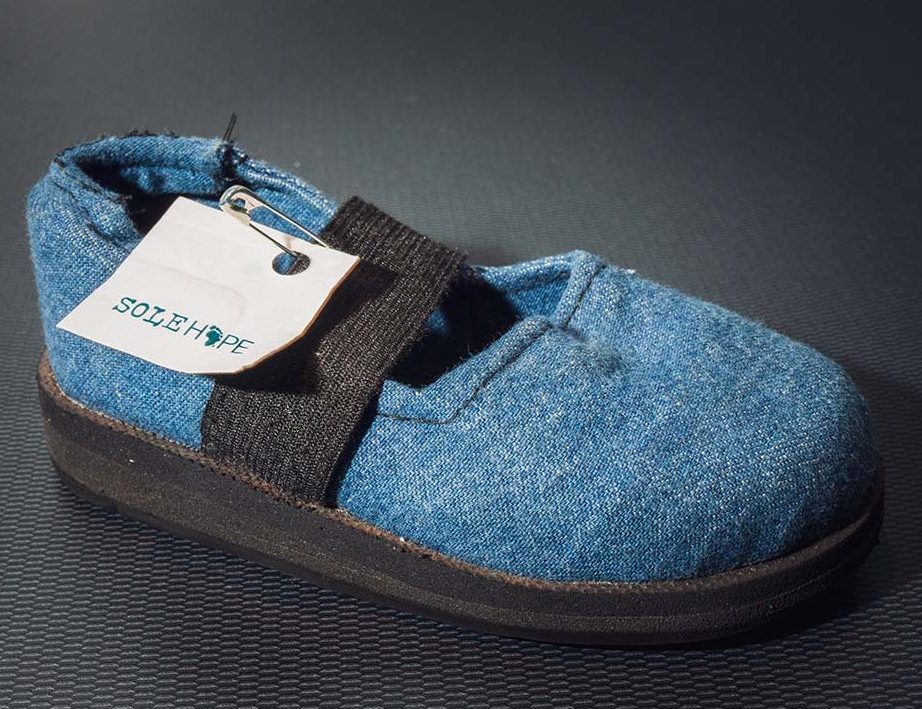 St. Martin's needs volunteers to host a shoe-cutting party. This is an excellent way to help make a global impact without leaving Houston. No special sewing or cobbler skills are required. Sole Hope works with children in Uganda to help combat jiggers, which cause abscesses, infections and gangrene. St. Martin's will supply the first five pairs of denim to make five pairs of shoes. If you wish to make more, simply supply the material and a donation of $14 for each additional pair of shoes which are assembled in Uganda.
This project is kid-friendly and great for the whole family! Kits are available for pick up on Mondays from the reception desk in the Pastoral Care Center and should be returned there by Friday at 3 p.m.
For more information, email World Missions at worldmission@stmartinsepiscopal.org.
Visit the Sole Hope Shoe Cutting At-Home Project website