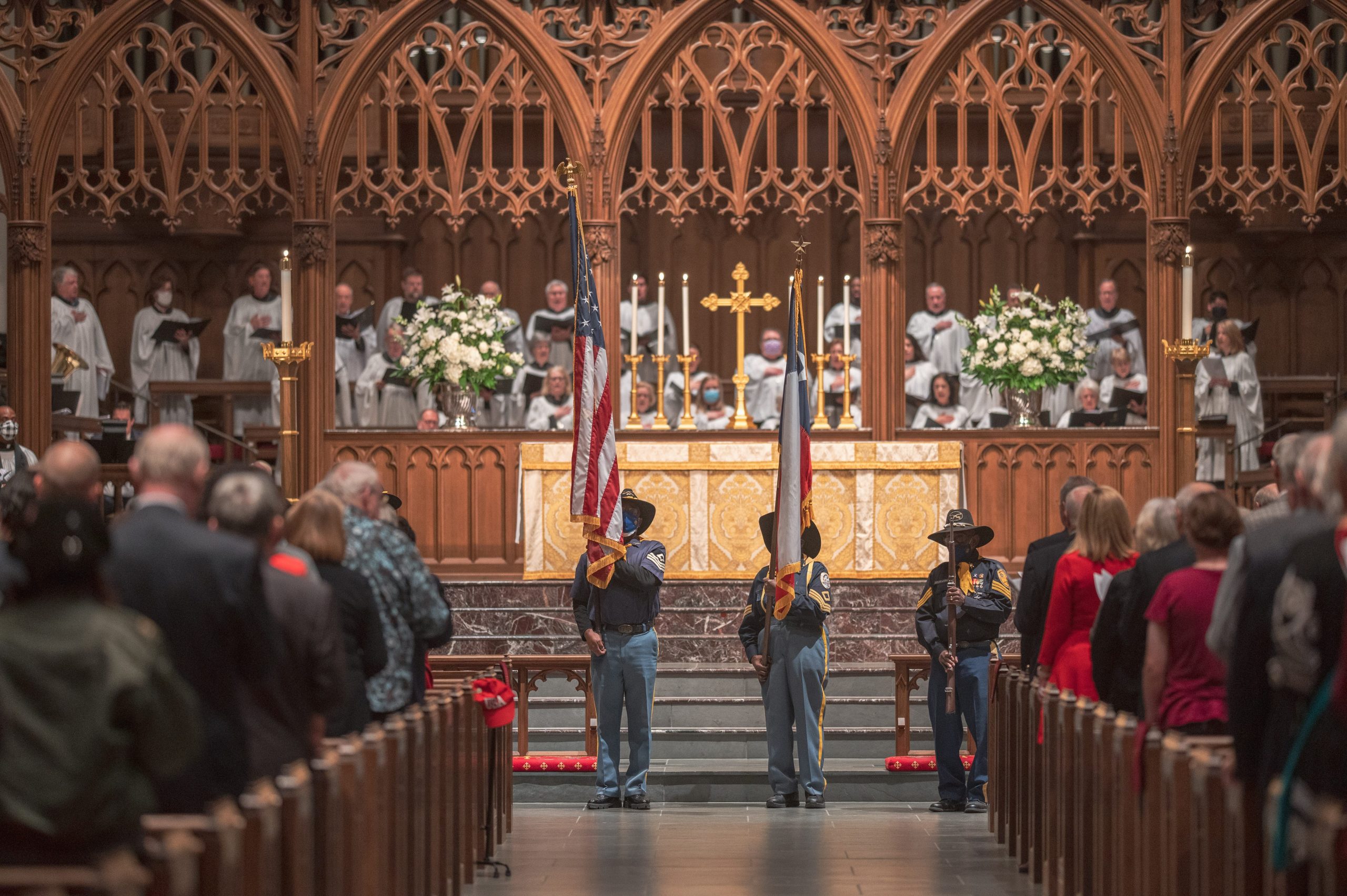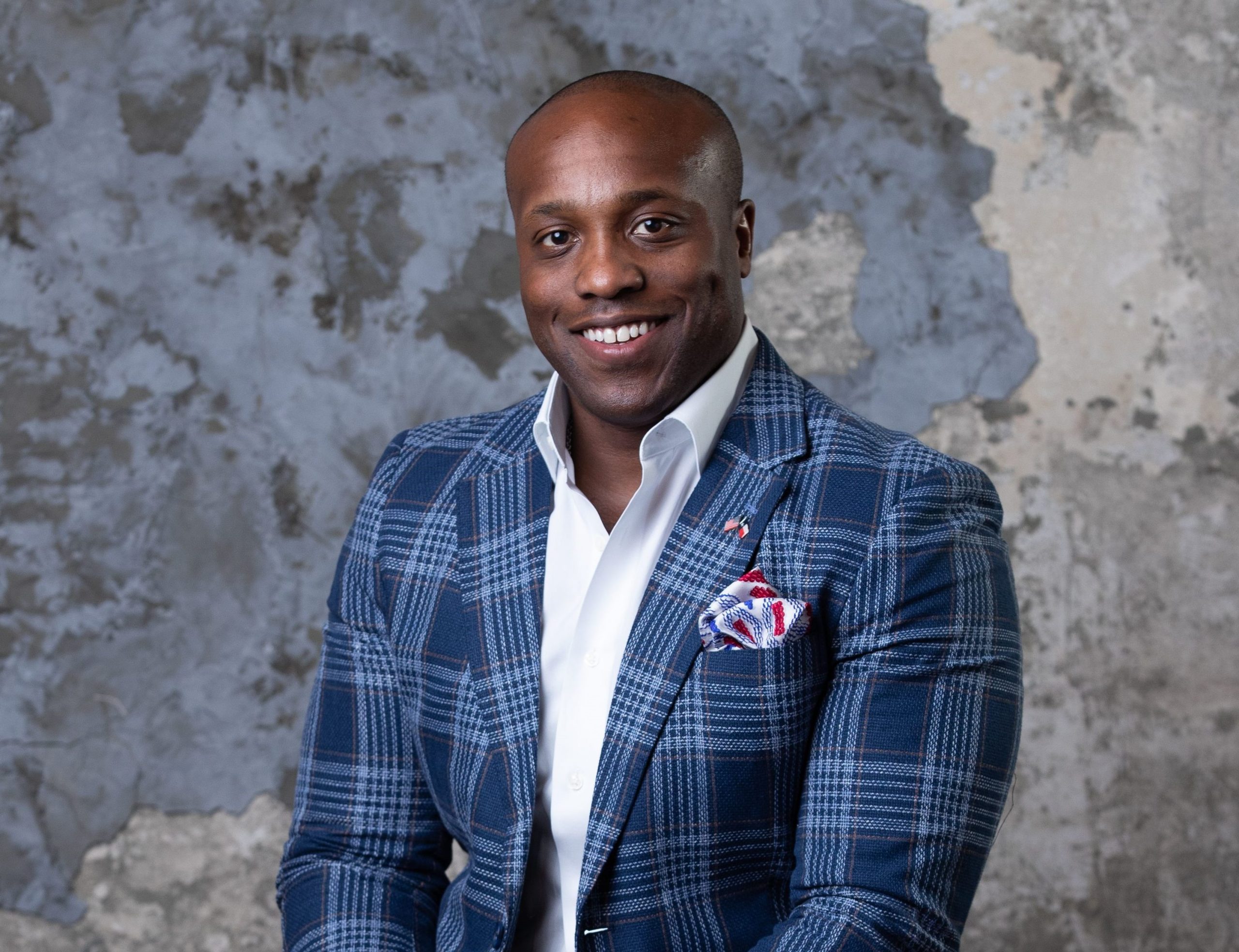 St. Martin's Episcopal Church
Veterans Day Service
You won't regret returning to Campus on Sunday evening for one of the most loved services of the year. Whether you or your family members have served, are now enlisted or if you come to honor those who keep our country free, this worship service will speak to you through scripture, music and focused readings.
Featuring Guest Speaker: U.S. Captain Wesley Hunt
Former U.S. Army Captain and Iraq War veteran Wesley Hunt was born and raised in Houston in a military family and attended West Point after graduating from St. John's School. He spent eight years in the Army as an Aviation Branch Officer and AH-64D Apache Longbow helicopter pilot. After serving on a combat deployment Iraq, he served in Saudi Arabia. He holds a Bachelor of Science degree in Leadership and Management with a field of study in mechanical engineering. He also earned an M.B.A., a master's degree in public administration and a master's degree in industrial and labor relations.
Speakers will also include: 
Mrs. Susan Garret Baker
Our Parishioner and Advocate of the Homeless
She is Co-founder of the National Alliance to End Homelessness and author of "Passing it On." She and her husband, the Honorable James A. Baker, III, 61st U.S. Secretary of State under President George H.W. Bush and retired U.S. Marine Corps Captain, continue to play a pivotal role at St. Martin's in various service and leadership roles.
James Bell
Former U.S. Marine Corps Captain
President and CEO of Viking Cold Solutions, Inc. in Houston, he is also President and Founder of the Liberty Defense Group, an international strategic consulting firm focused on the security and defense industries. While in the Marines, he was an aviator, forward air controller and flight instructor.
John E. Olsen
Retired U.S. Air Force Lt. Colonel
St. Martin's Parishioner Retired Lt. Colonel John E. Olsen was commissioned as a Second Lieutenant and went on to serve as a Lieutenant Colonel in the Air Force. An accomplished pilot, he attended the U.S. Air Force Academy and is now at G-IV Captain for Wing Aviation Group in Houston.
The Rev. Victor Thomas
Rector of St. James' Episcopal Church in Houston
A cradle Episcopalian, the Rev. Victor Thomas has served as Rector of St. James' Episcopal Church since 2009. He also served in the U.S. Army Reserves. He grew up in the San Francisco Bay area and received a master of divinity degree from the Church Divinity School of the Pacific in Berkley.
Houston's Buffalo Soldiers
Color Guard
The Color Guard is part of activities sponsored by the Buffalo Soldiers National Museum in Houston, which was founded by Vietnam veteran and military historian Paul J. Matthews. The museum chronicles the entire African American military experience from the Revolutionary War to the Persian Gulf War and honors all who have served.
Loren Westerfield
Executive Director of USO Houston
Loren Westerfield has served as the Executive Director of USO Houston since 2016. She holds a master's degree in public relations from Liberty University and chairs the Veterans Committee for Houston's Downtown Rotary Club. She served in the U.S. Army for seven years.