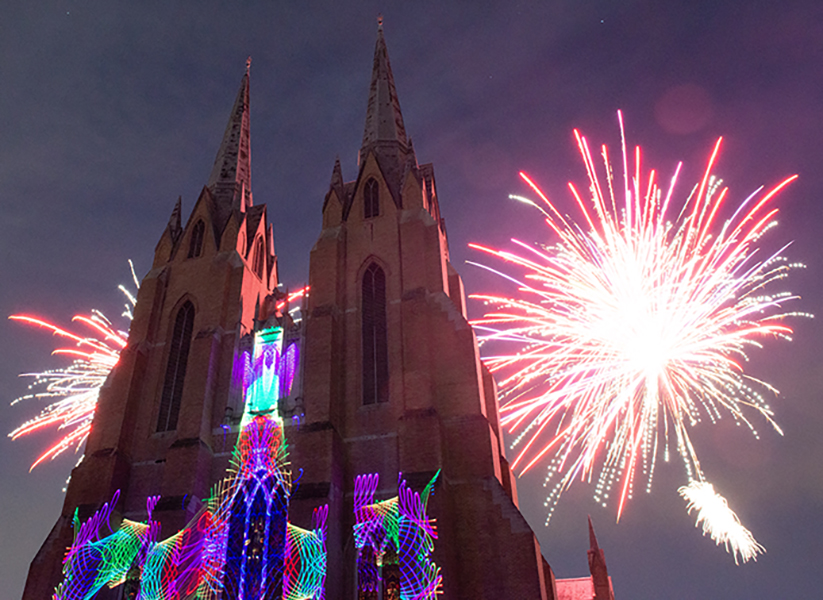 Shrove Tuesday Annual Family Dinner and Fireworks
All Parishioners are invited to attend this family gathering that includes a traditional pancake dinner along with red beans and rice, live entertainment, children's activities and more.
Dinner is served from 5:00-6:30 p.m. and fireworks are on tap after dinner. Tickets are $10 for adults, $5 for kids and $30 for families (parents with children age 15 and under).
Purchase your tickets here.
Campus Map