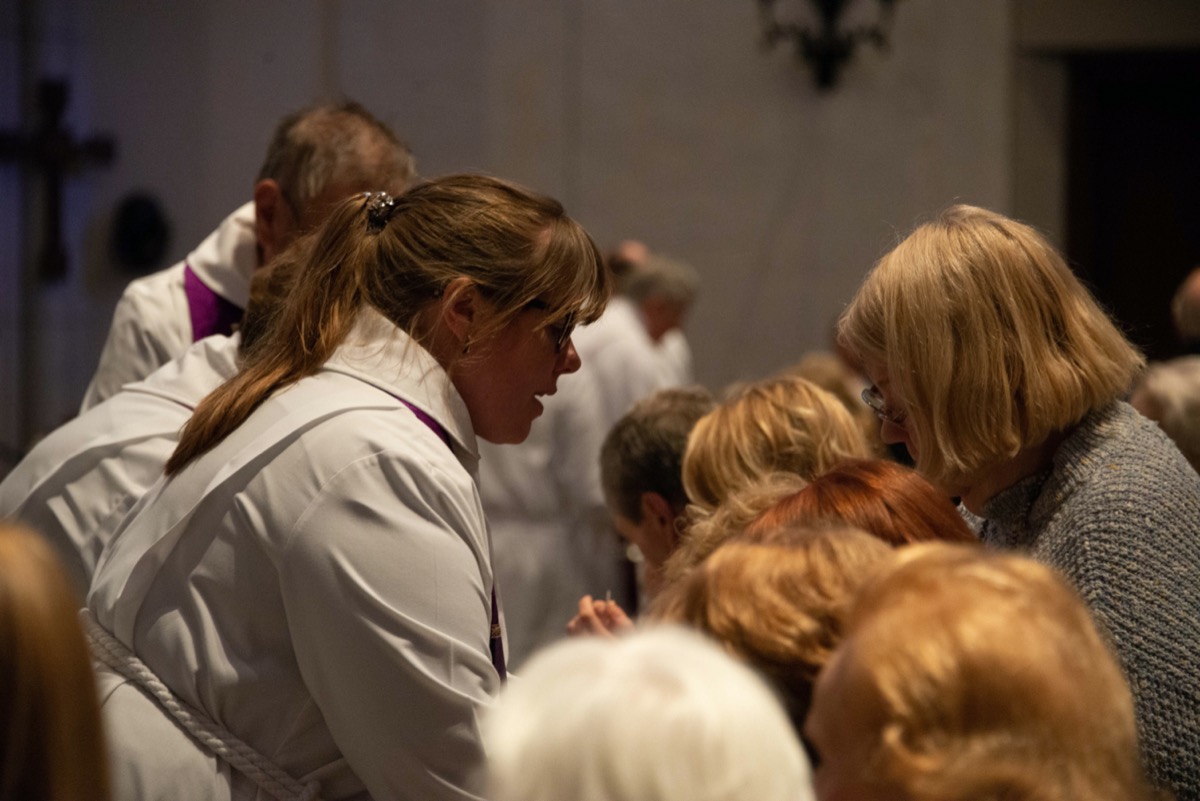 Seasonal Worship
Wednesday, Feb. 22, 2023
Traditional Worship
Holy Eucharist and Imposition of Ashes*
7 a.m., noon and 6 p.m.
The noon service is also live-streamed. Watch online on YouTube or Facebook.
The Church
Riverway Eucharist Service
Holy Eucharist and Imposition of Ashes*
6:30 p.m.
Parish Life Center
The first day of Lent is a special day of Holy Obligation.
*NOTE: The ashes are made from 2022 palm crosses.
Student Ministries Ash Wednesday Supper
and Riverway Eucharist Service with Imposition of Ashes
5:30-8:30 p.m.
Student Life Center, Dinner
Parish Life Center, Program
Students in grades 6-12 are invited to take part in a simple supper, followed by worship at the Riverway Eucharist Ash Wednesday Service.