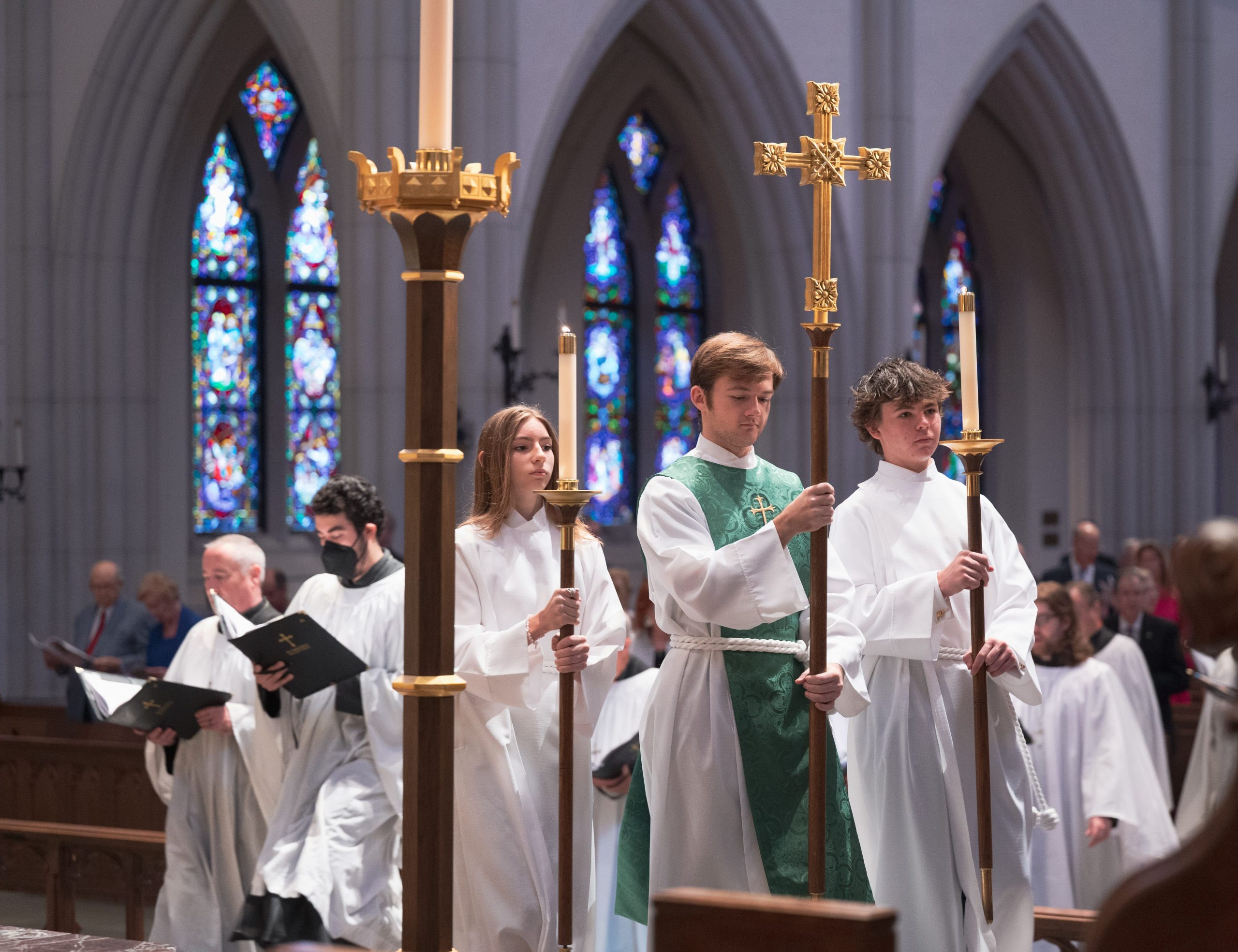 St. Martin's Episcopal Church
Acolytes
In this ministry, the role is to assist the priest in charge of the worship service and enhance the service to the glory of God. Duties include lighting and extinguishing altar candles, presenting the crucifer, flags, banners and other elements of the service.
Students in grades 2 through 8 are invited to serve at our Family Table Sunday service. Contact Rebekah Maddux El-Hakam at [email protected].
Students in grades 6 through 12 are invited to serve in The Church's traditional Sunday worship services. Contact Florence Ritchie at [email protected].
Enroll to be an acolyte here.