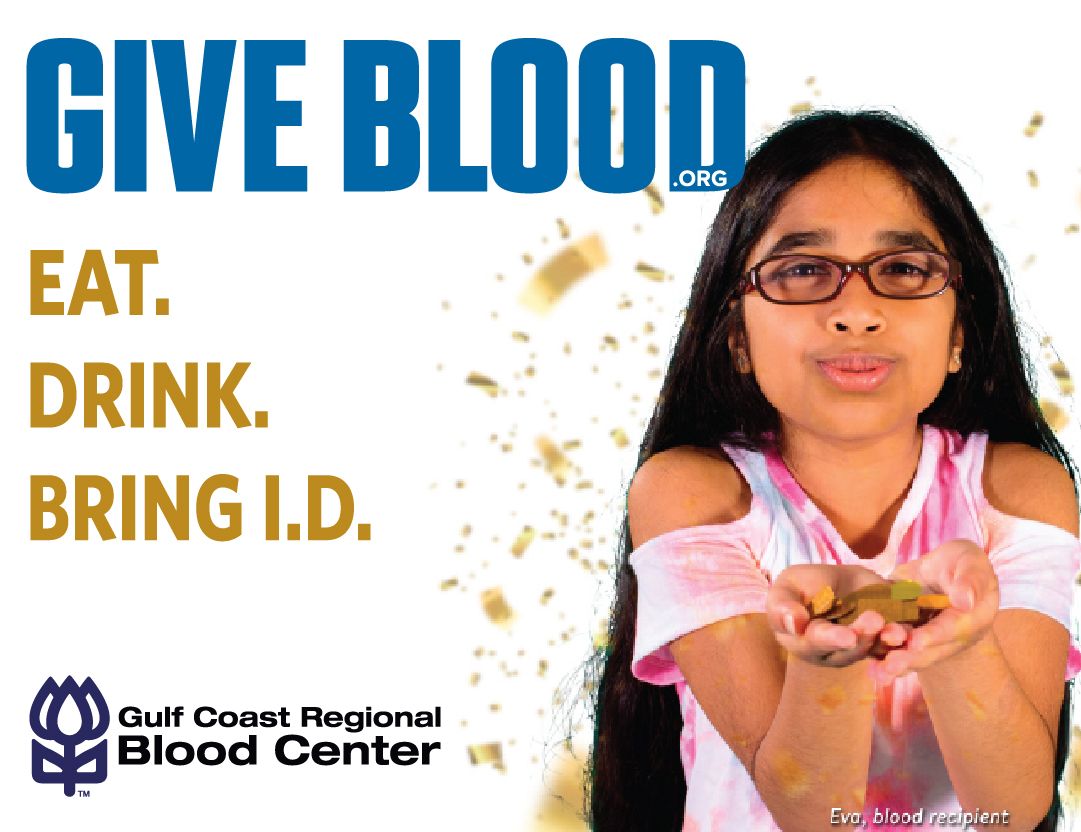 St. Martin's Episcopal Church
Blood Drive
Gulf Coast Regional Blood Center
9 a.m. – 3 p.m. – Bagby Parish Hall
Upcoming dates
April 17, 2023
May 15, 2023
June 12, 2023
July 17, 2023
Aug. 21, 2023
Sept. 18, 2023
Oct. 16, 2023
Nov. 20, 2023
Dec. 18, 2023
Scheduling an Appointment
Appointments are required to donate during this time. To keep social distancing and other safety practices intact, Gulf Coast Blood Center cannot take walk-ins. Click the button below to sign up for the current blood drive.
For more information, please contact Caleb Decker at Gulf Coast Regional Blood Center at 346-831-4215 or [email protected].
Parking
Parking will be available near Bagby Parish Hall.