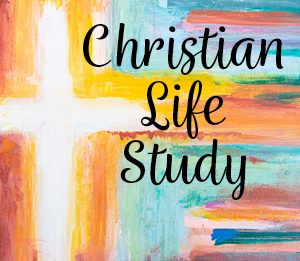 St. Martin's Episcopal Church
Christian Life Study
Join this women's Bible study and strengthen your relationship with God through the study of His word. Meetings involve home study, small-group discussion, worship music, and relevant teaching. This class is open to anyone who wants to join at any time. All denominations are welcome and no church affiliation is required. St. Martin's is honored and humbled to host, endorse and support this vital opportunity to study God's word, pray and have fellowship together. The Church counts CLS as one of the most vital opportunities for women to gather on our campus and grow in faith. Please consider joining us!
Day Group
The Day Group meets in person on Thursdays from 9:30-11:30 a.m. and via Zoom. The Day Group also offers a Godly Play program for 3 and 4-year-olds and nursery care for younger children. Contact Anna McLean at 281-782-0594 or [email protected] for the Day Group.
Evening Group
The Evening Group meets on Tuesdays from 6:30-8 p.m. in person and via Zoom. Contact Ann Wilson at 713-828-8722 or [email protected] for the Evening Group.