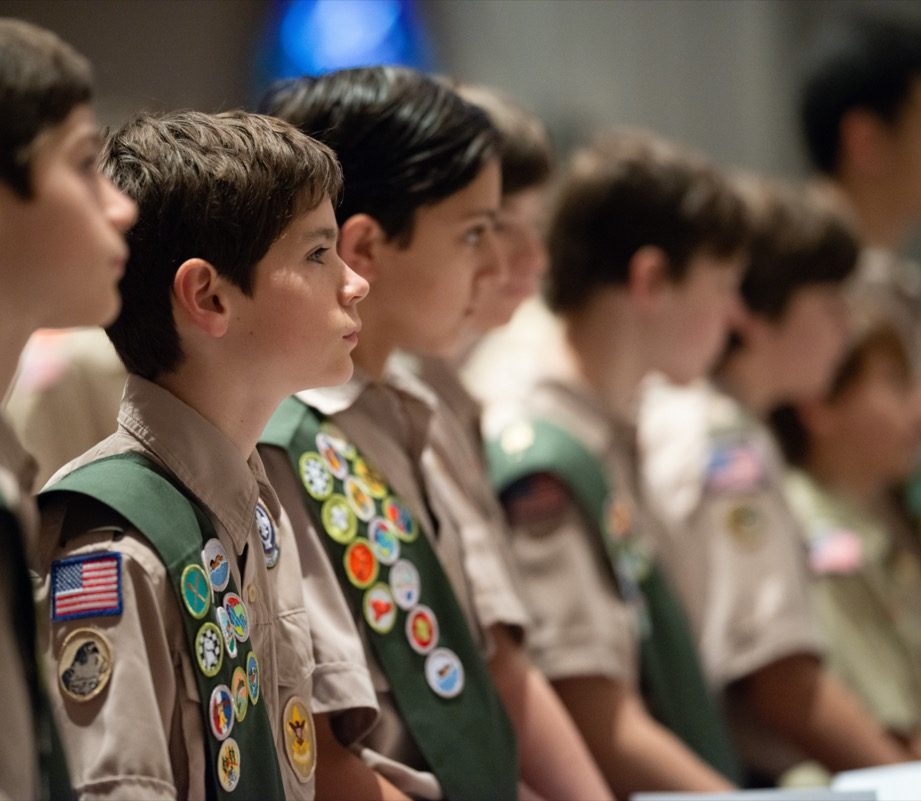 St. Martin's Episcopal Church
Scouts
Scouting provides great fun for the whole family. Find your pack at St. Martin's! We sponsor Scout Troop 354 and Cub Scout Pack 354. Following the three promises of Scouting – duty to God and country; duty to other people; duty to self – young men grow into their best future selves with the aid of St. Martin's adult leadership.
The troop meets every Monday at 7:30 p.m. at the Scout Center. Visitors are always welcome.
For more information about Boy Scout Troop 354, contact Casey Brown, Scoutmaster, at caseymbrown@gmail.com, or visit www.troopwebhost.org/Troop354Houston/Index.htm.

For more information about Cub Scout Pack 354, contact Maurice Slot, Cubmaster, at cubmaster@cubpack3454.org.