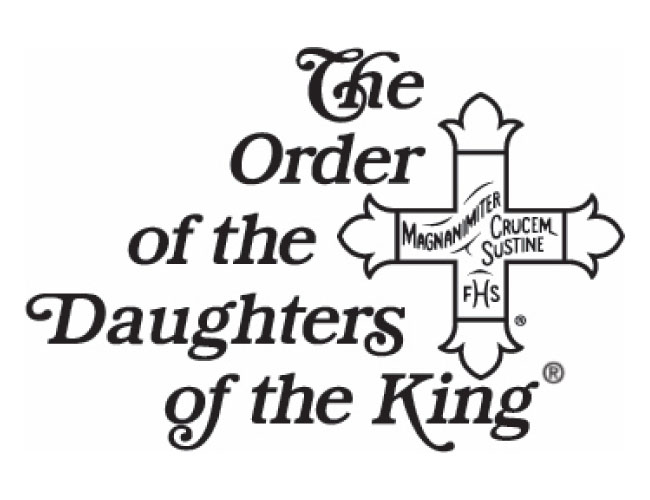 St. Martin's Episcopal Church
The Order of the Daughters of the King®
First Saturdays through May
Rekindle friendships and fellowship in this spiritual sisterhood dedicated to a life of Prayer, Service and Evangelism. All women who are members of St. Martin's may join the Order for Bible study. Visitors are welcome at each meeting.
Visit the Diocese of Texas Daughters of the King website for more information about the Order.
March 5 – Special Guest, St. Martin's Clergy Member
Join us for a lesson on Lenten teachings as we enter this Holy season.
April 2 – Book Study, "The House That God Built" by Jeffry L. Seif & Zola Levitt
"This readable and entertaining discussion begins with the Tabernacle of the Wilderness and covers all of the Temples: Solomon's, Herod's, the Tribulation Temple, and the Millennial Temple.  The past, present and future of the house of God on Earth are clearly explained.  A vital and important part of God's plan, which should be understood by every Bible student."
May 7 – Our Season Ends
We will end our year with Holy Eucharist and reflections.
"The steadfast love of the LORD never ceases; his mercies never come to an end; they are new every morning; great is your faithfulness."
Lamentations 3:22-23
More information:
Tracee Martin
Administrative Assistant
More information:
The Rev. Sharron L. Cox
Associate for Outreach, Pastoral Care and Women's Ministries