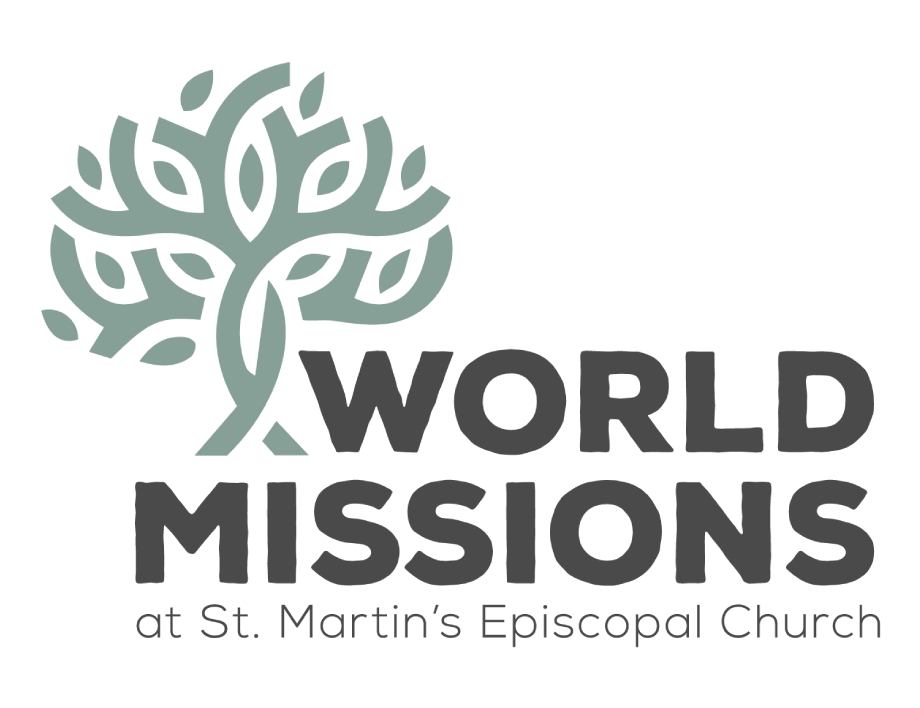 St. Martin's Episcopal Church
World Missions Month
January is World Missions Month at St. Martin's Episcopal Church.
World Missions at St. Martin's invites you to prayerfully consider how to become involved as a mission partner in the essential work of building mutually transformative relationships focused on sharing faith, knowledge, experiences and resources with our global neighbors.

January 8 – Amistad Mission
11:15 a.m. • Parish Life Center
Hear about Amistad Mission, which provides nurturing Christian family environments for vulnerable Bolivian children. Chris King, Executive Director of Amistad Mission, will be a guest at the Riverway service and will share details about St. Martin's upcoming trip to visit the children at Casa San Martin,
July 28-Aug.4.
January 15 – Creative Spaces Sunday School Class
10 a.m. • Chapel Reception Hall
Make a global impact here at St. Martin's during Sunday School. Come cut out shoe patterns for Ugandan kids' shoes to protect them from jiggers. New special sewing or cobbler skills are required.
Sole Hope Shoe-Cutting at Home Project
Sign up at bit.ly/solehopeathome
Sole Hope works with children in Uganda to help combat the jigger problem. Jiggers are small chigoe fleas that live in the dust and are found on the dirt floors in schools and homes in Uganda and other similar climates. Shoe parties are an excellent way to make a global impact without leaving Houston. St. Martin's will supply the first five pairs of denim pants to make five pairs of shoes. Kits are available for pick up by signing-up on Mondays and picking them up from the Front Reception Desk. They should be returned there by 3 p.m. Friday.
January 22 – Creative Spaces Sunday School Class – Sus Hijos
10 a.m. • Chapel Reception Hall
Come hear about building houses, feeding the homeless, and working with special needs kids and special needs adults in El Salvador with Sus Hijos during Sunday School. Learn about our upcoming El Salvador mission trip in March 2023 and see pictures from our June 2022 El Salvador mission trip.
Shoeboxes for Seafarers
Adult-sized shoeboxes are needed for St. Martin's annual Seafarers International Christmas Box project. The Houston
Seafarers International Center provides a "home away from home" for seafarers visiting the Port of Houston. Drop off empty shoeboxes year-round at the Front Reception Desk, 8 a.m.-5 p.m. Monday-Friday.