In the Episcopal Church, Advent is the first season of the church year. It begins on the fourth Sunday before Christmas and ends at midnight the day before Christmas. The name comes from the Latin word for "coming." The Advent season is a time of preparation for the celebration of our Lord's birth. The liturgical color of the season is blue. The color blue represents royalty, the coming of the King, Jesus Christ.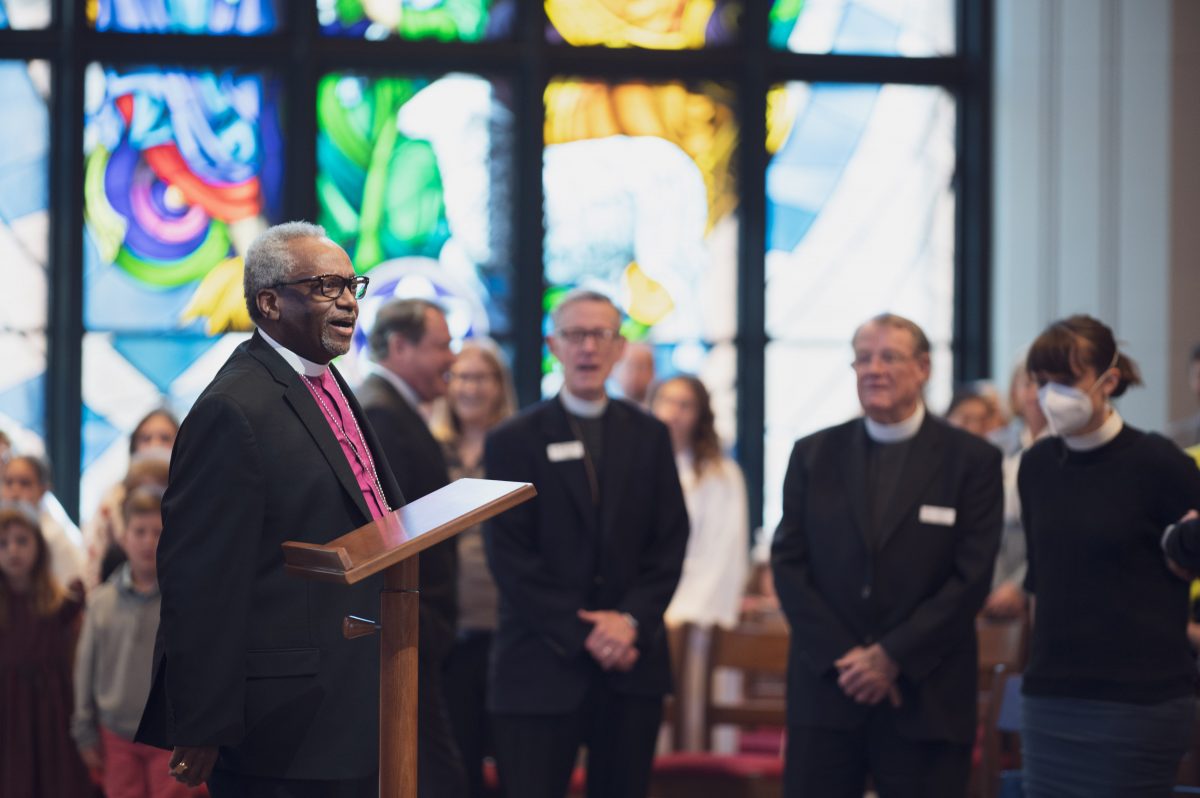 Seasonal Worship
Advent Quiet Day is a reflective day of prayer, meditation and contemplation. This day is central to St. Martin's Advent traditions and is sponsored by The Order of the Daughters of the King®.
Seeking the Incarnation
Saturday, Dec. 10
9 a.m.-noon
Parish Life Center
Seeking the Incarnation speaks about the implications of the Word becoming flesh in Jesus of Nazareth. St. Martin's Clergy will provide meditations on three aspects of Jesus as the Incarnate One: Incarnate to be Human, Incarnate to be in Relationship, and Incarnate to be the Christ.
Our Quiet Day will close by noon with Noonday Prayer.
Information from our 2021 Advent Quiet Day
In 2021, St. Martin's welcomed The Most Rev. Michael B. Curry, Presiding Bishop and Primate of The Episcopal Church, to celebrate Advent Quiet Day on Dec. 11, which was sponsored by The Order of the Daughters of the King® and co-hosted by St. Martin's and St. James' Episcopal Church. The Most Rev. Michael Curry focused his sermons on the themes of "Hope, Joy, Peace and Love."
View the 2021 Advent Quiet Day event by clicking below.
---
Watch 2021 Advent Quiet Day