The Season of Christmas begins Dec. 25 and ends on Jan. 5, the eve of the Feast of the Epiphany. The liturgical color of the season is white, which is often complemented with gold. The color white represents joy and light.
Visit St. Martin's for a variety of Christmas worship services and festivities.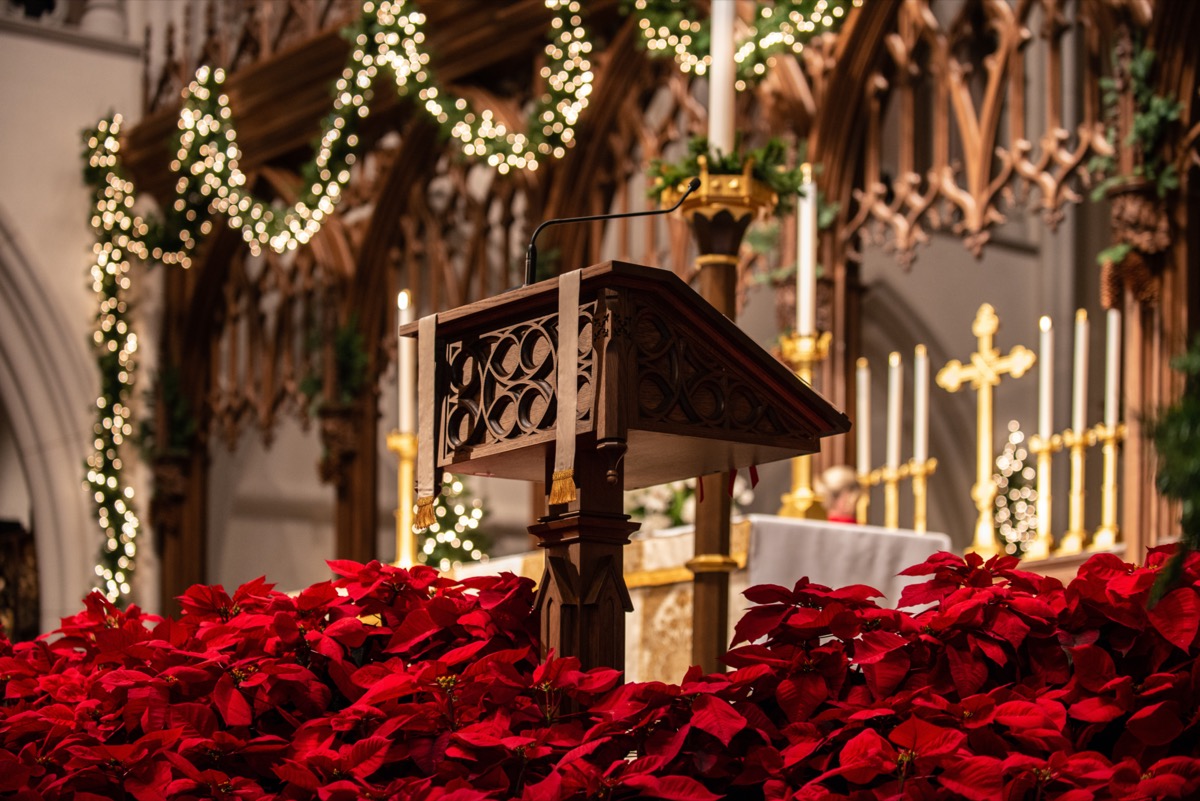 Christmas at St. Martin's
Sunday, Dec. 4, 2022 - The Church 11:15 a.m. Join us for our Festival of Lessons and Carols including the Gloria Dei Organ, Parish Choir, brass and tympani. The annual Lessons and Carols service is a wonderful testament to the holiday season, complete with homily, scripture readings and songs that celebrate Jesus' birth.
Riverway Lessons and Carols
Sunday, Dec. 4, 2022 - Parish Life Center 11:15 a.m. Join us for our contemporary service featuring as we enter into December.. Service features a timeless message modern arrangements of carols and newer additions to the season.
---
Christmas at St. Martin's
Christmas Worship Services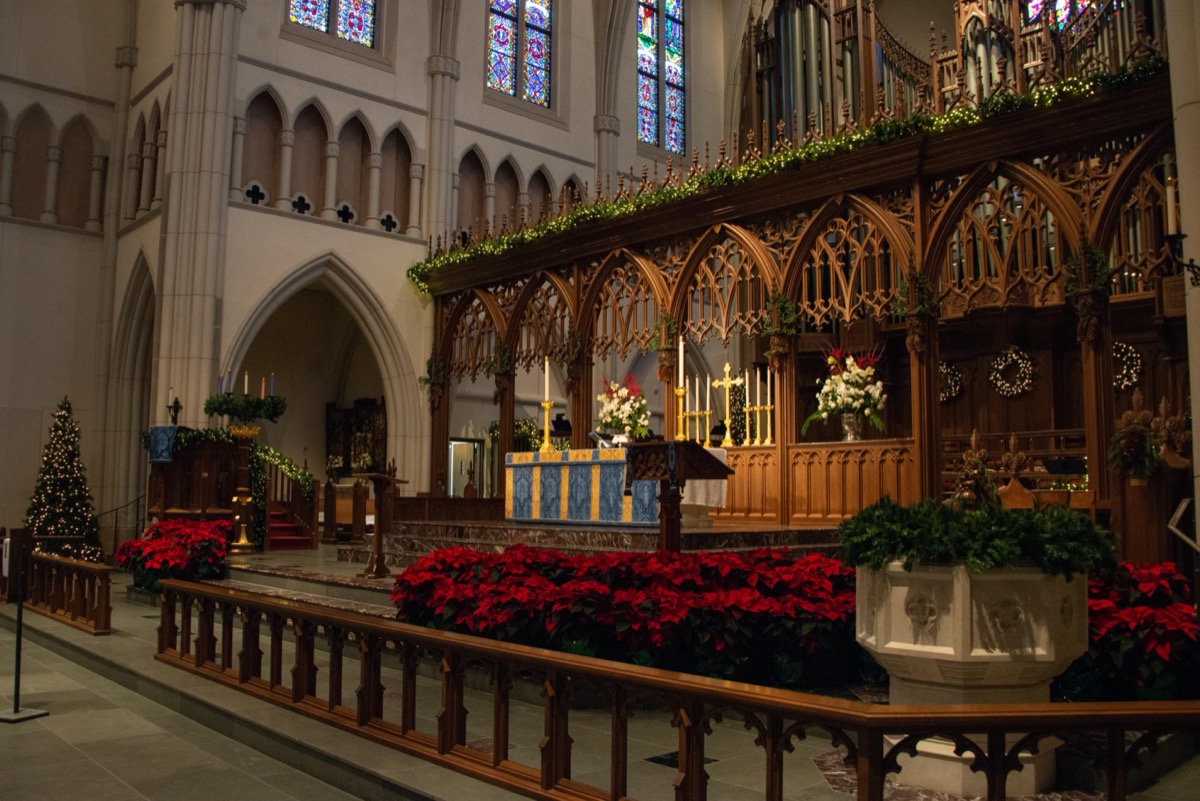 Christmas Eve Services
Saturday, Dec. 24
Check back later for our 2022 times
Christmas Day Traditional Service
Sunday, Dec. 25
11 a.m. in The Church – Celebrate our Lord's birth. Join us for Holy Eucharist traditional service with hymns, anthems and the Parish Choir.
The Holy Name of Our Lord
Traditional Service
Sunday, Jan. 1
Check back later for our 2023 times
Christmas at St. Martin's
Parking for Christmas Services
Overflow parking for all services is at the garage on South Post Oak at Riverway Drive. Golf carts rides will be available for special needs pedestrians from this garage, as well as from all the parking lots facing Woodway.