Easter Day begins the Easter season, which runs for fifty days until the Feast of Pentecost. The liturgical color for the season is white, which is often complemented with gold. The color white represents joy and light.
Visit St. Martin's for a variety of Easter worship services and festivities.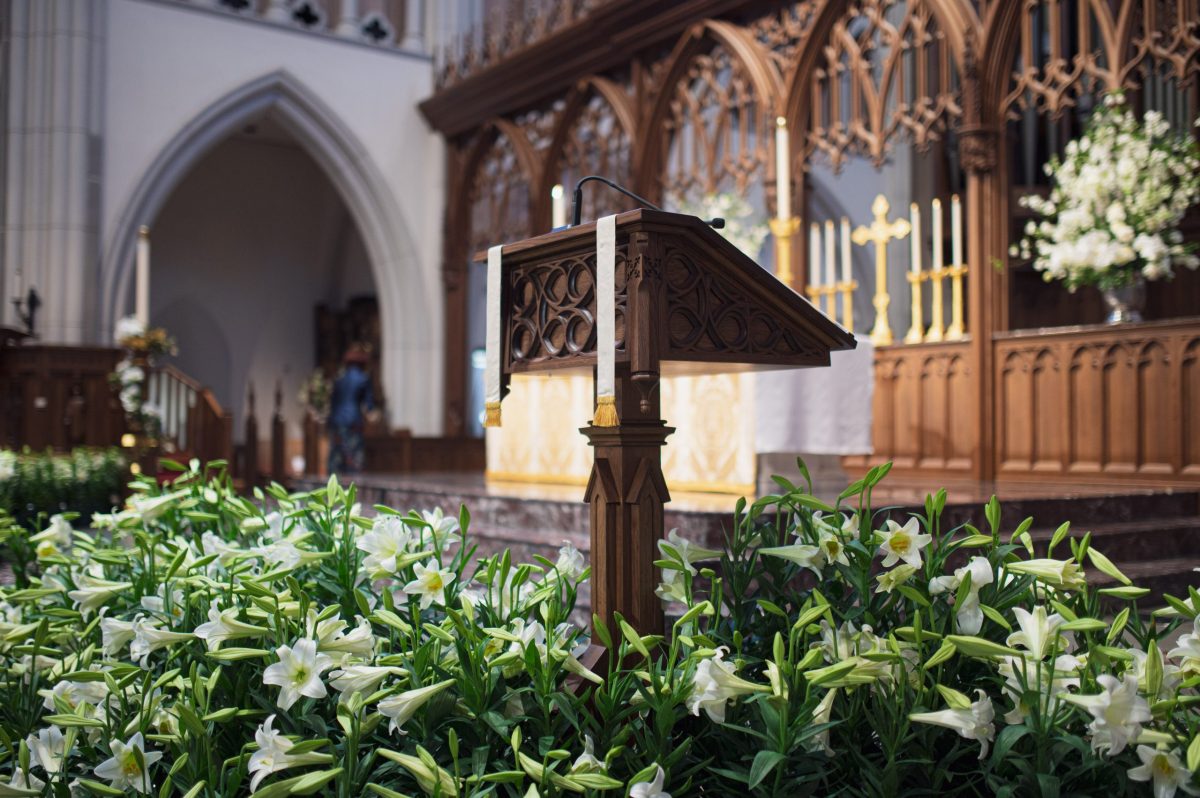 Easter Day
Sunday, April 9
Traditional Services
8 a.m. Christ Chapel - Holy Eucharist; traditional service, spoken word only
9, 11:15 a.m. and 6 p.m. The Church - Holy Eucharist; festive music by the Parish Choir, Gloria Dei Organ, brass and tympani
Family Table
8, 9:15 a.m. Parish Life Center - This is a family-friendly contemporary worship with Holy Eucharist
Riverway
11:15 a.m. Parish Life Center - This is the new contemporary worship service at St. Martin's with Holy Eucharist
Easter at St. Martin's
Student Ministries Easter Egg Hunt
Sunday, April 9 10:15-10:40 a.m. and 10:45-11:10 a.m. - Student Life Center
Free Admission
All students are invited to join us between worship services for a traditional Easter Egg Hunt with a Student Ministries twist.