Lent is a 40-day observance beginning with Ash Wednesday where Episcopalians and Christians around the world acknowledge their failings, faults and sins. On Ash Wednesday, Clergy impose ashes on worshipers' forehead, making the sign of the cross. The liturgical color of the season is purple. The color purple represents the penitent mood of Lent.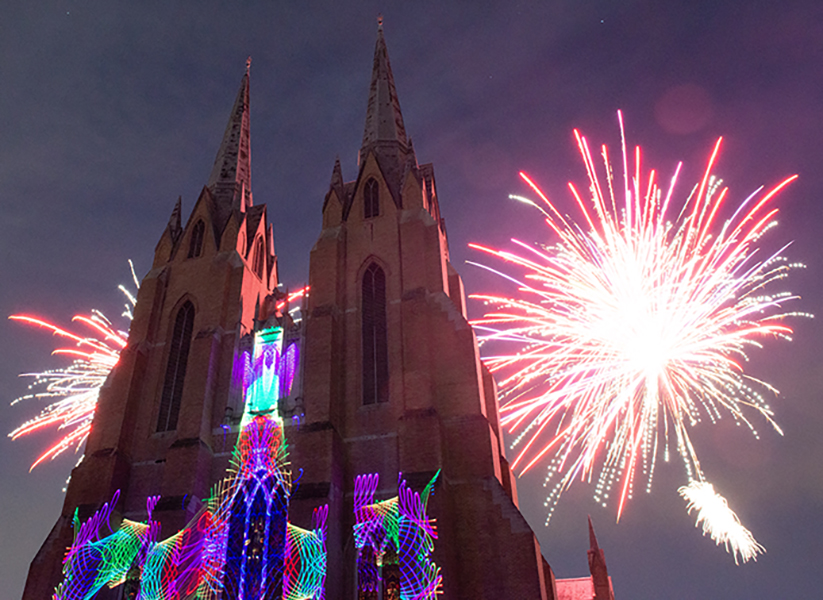 Tuesday, February 21, 2023
5-7:30 p.m.
Bagby Parish Hall
All Parishioners are invited to attend this family gathering that includes a traditional pancake dinner along with red beans and rice, live entertainment, children's activities and more.
Dinner is served from 5:00-6:30 p.m. and fireworks are on tap after dinner.
Purchase your tickets here.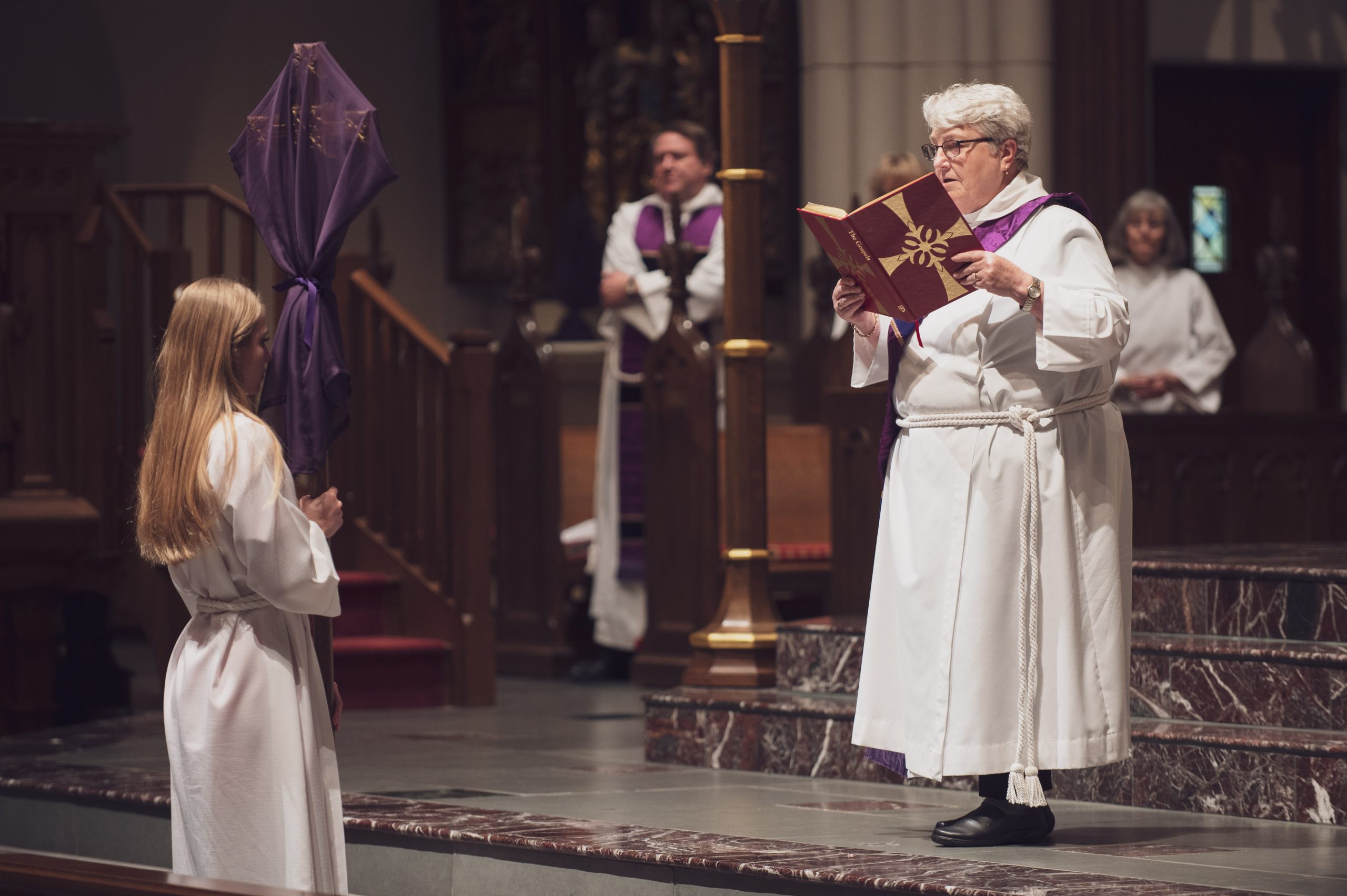 ---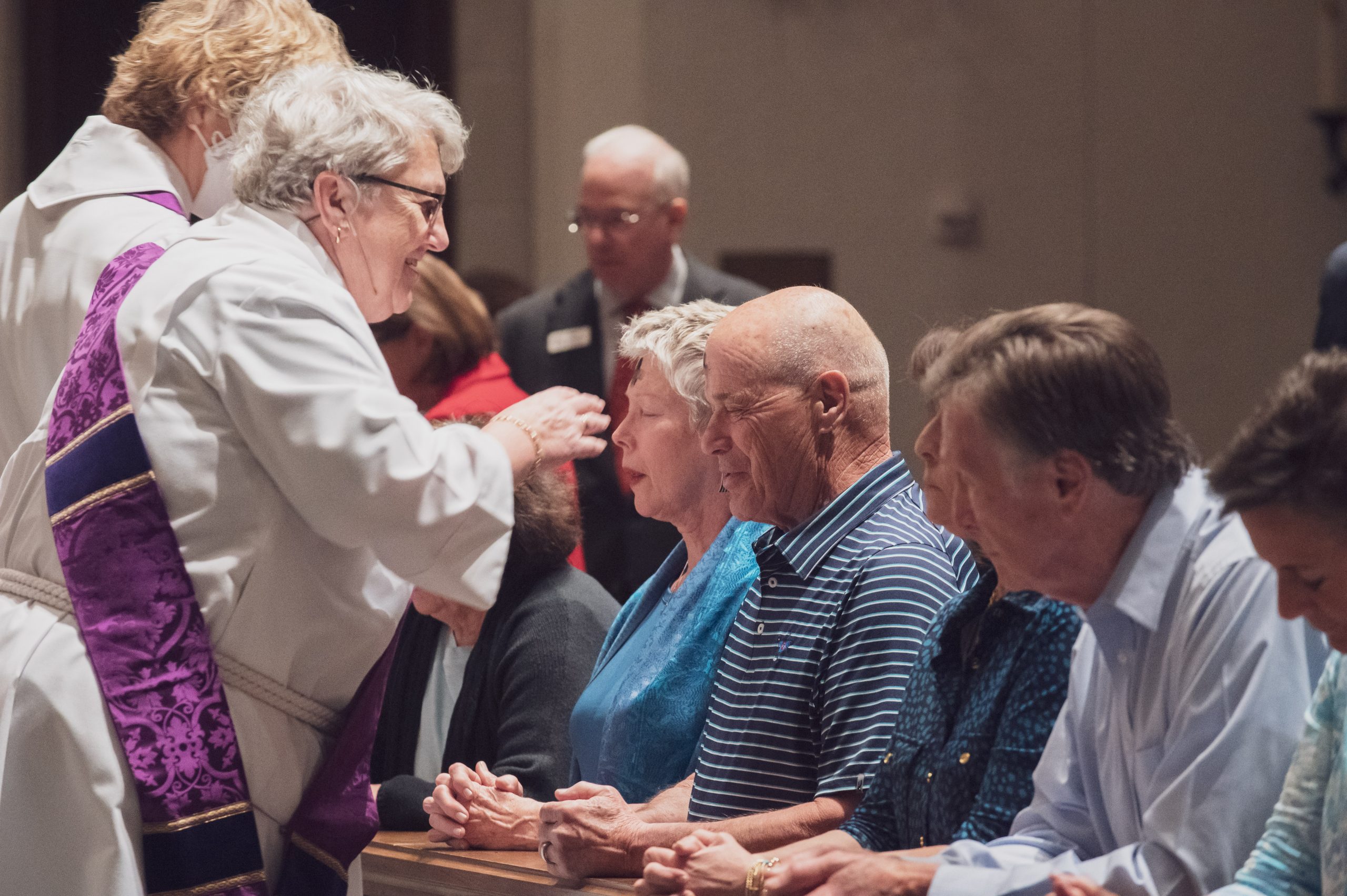 Wednesday, Feb. 22, 2023
Traditional Worship
Holy Eucharist and Imposition of Ashes*
7 a.m., noon and 6 p.m.
The noon service is also live-streamed. Tune in online here.
The Church
Riverway Eucharist Service
Holy Eucharist and Imposition of Ashes*
6:30 p.m.
Parish Life Center
The first day of Lent is a special day of Holy Obligation.
*NOTE: The ashes are made from 2022 palm crosses.
Student Ministries Ash Wednesday Supper
and Riverway Eucharist Service with Imposition of Ashes
5:30-8:30 p.m.
Student Life Center, Dinner
Parish Life Center, Program
Students in grades 6-12 are invited to take part in a simple supper, followed by worship at the Riverway Eucharist Ash Wednesday Service.
Sundays, before and after the morning services.
Wednesdays, March 1-29 
4:30-5:30 p.m.
Holy Week
Monday-Thursday, April 3-6
11 a.m.-1 p.m.
Good Friday, April 7
11 a.m.-noon and 1-2 p.m.
Parishioners and guests may make their own pilgrimage along the Via Dolorosa, or "Way of Sorrows," during Lent 2023. The Stations of the Cross depict the final hours (or Passion) of Jesus and the devotion commemorating the Passion.
For more information, contact Barbara Piana at 713-830-4116 or [email protected].
---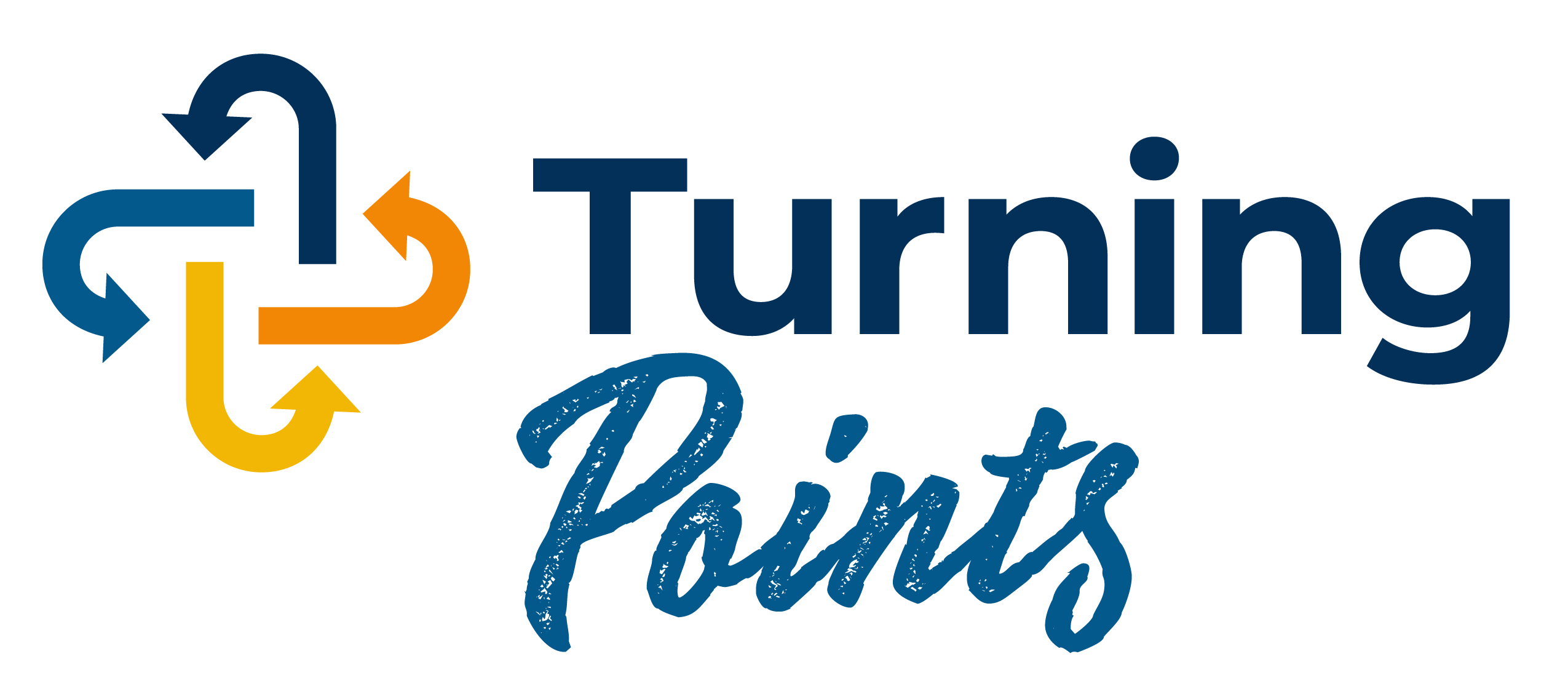 Wednesday Evening Lent Series
Wednesdays, March 1-29, 2023
5:30 p.m. Holy Eucharist - The Church
5:45 p.m. Dinner - Bagby Parish Hall
6:30 p.m. Program - Bagby Parish Hall
Turning Points
As one of the 20th century's most famous atheists-turned-Christians, C.S. Lewis has much to offer as Christians consider the heart of this Season of Lent: repentance and change. With a different speaker for each week, culminating in a screening of Max McClean's film "A Reluctant Convert," the series will explore different dynamics of change and renewal through the lens of Lewis' writings.
March 1 - The Rt. Rev. Mike Hill - "An Englishman's Take on C.S. Lewis"
March 8 - Mr. Robert Sloan - "The Man Who Changed My Life"
March 15 - Mr. David Lumpkins - "Heaven, Hell and In Between"
March 22 - The Rev. Dr. Russell J. Levenson, Jr. - "Lewis and You: What Lewis has to Teach Us Today"
March 29 - Mr. Max McLean
Max McLean will come to Houston on Wednesday, March 29, 2023, for a public screening of "The Most Reluctant Convert."
---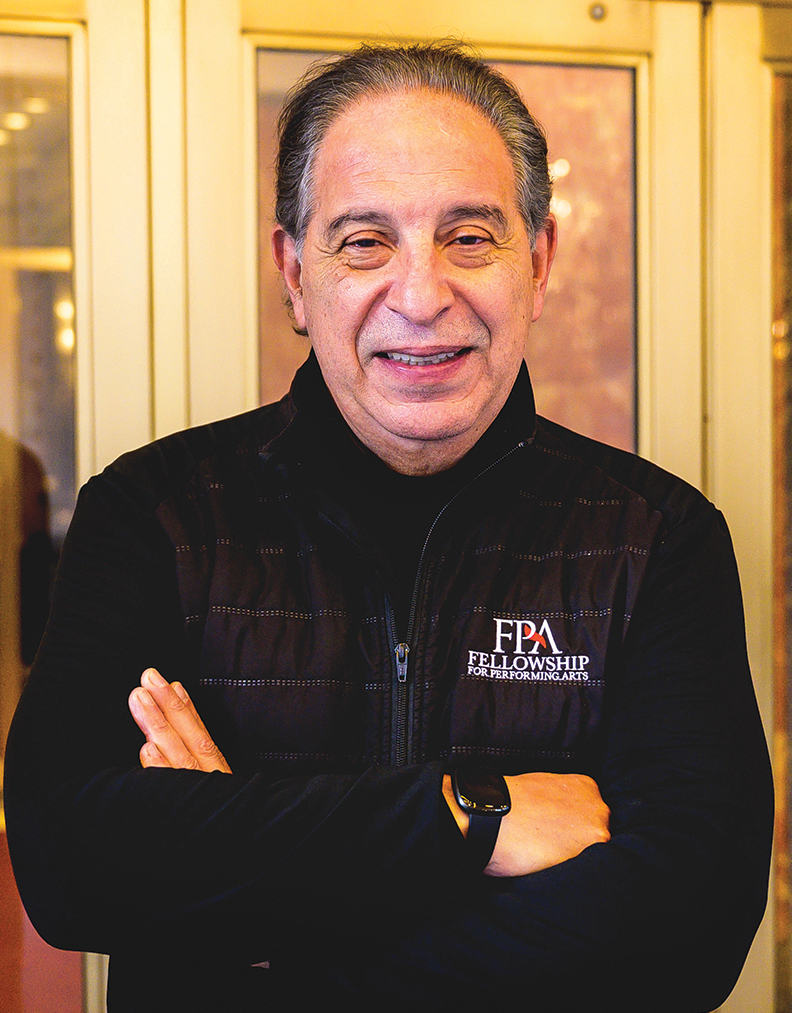 Max McLean Visits
St. Martin's
Wednesday, March 29, 2023
5:30 p.m. Holy Eucharist - The Church
5:45 p.m. Dinner - Bagby Parish Hall
6:30 p.m. Program - Bagby Parish Hall
Don't miss Max McLean, the actor who played C.S. Lewis in the movie, "The Most Reluctant Convert: The Untold Story of C.S. Lewis," who will be attending the screening of the film and lead a question-and-answer period following its showing.
Max McLean is an award-winning actor and founder and artistic director of the New York City-based Fellowship for Performing Arts. FPA produces theatre and film from a Christian worldview meant to engage diverse audiences.
As an actor, McLean created the roles of Screwtape (New York, London, national tours), C.S. Lewis in The Most Reluctant Convert (New York, national tour) and Mark in Mark's Gospel for which he received a Jeff Award - Chicago theatre's highest honor. His work has been cited in The New York Times, Wall Street Journal, The Washington Post, The Chicago Tribute, CNN, The Guardian and The Boston Globe among many others. His narration of The Listener's Bible published by HarperCollins and Biblica has received four Audie Award nominations from the Audio Publishers Association.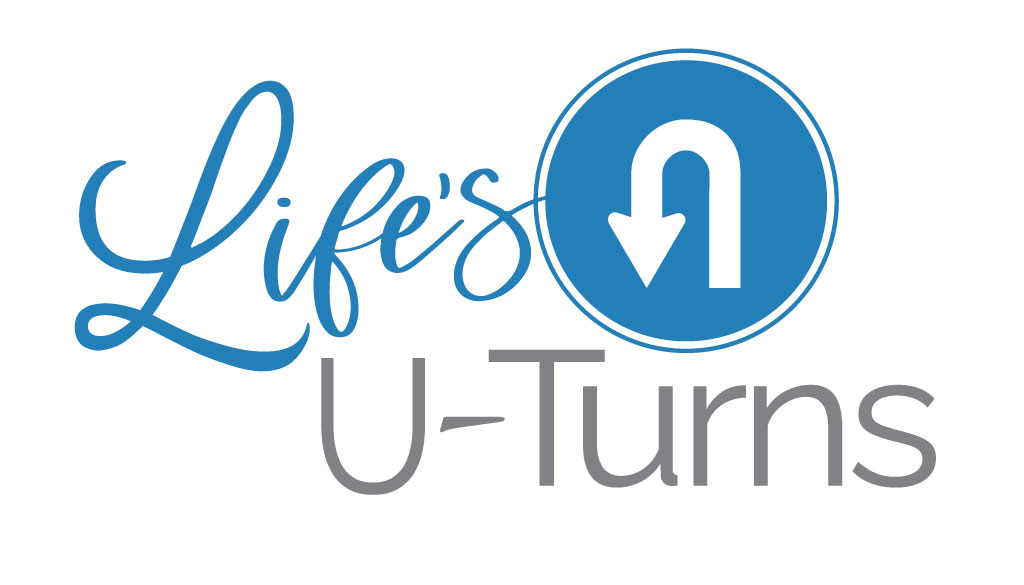 Thursday Afternoon Lent Series
Thursdays, March 2-30, 2023
4 p.m.
Chapel Reception Hall
During Lent, St. Martin's Clergy will share their stories of change. Following Jesus brings with it changes of all kinds: from personal change within, to change in careers, geography and more. What is it like when God turns a person 180 degrees? What lessons have the Clergy learned and what wisdom do they have to share? Come join them on Thursday afternoons to discover their path to being closer to God.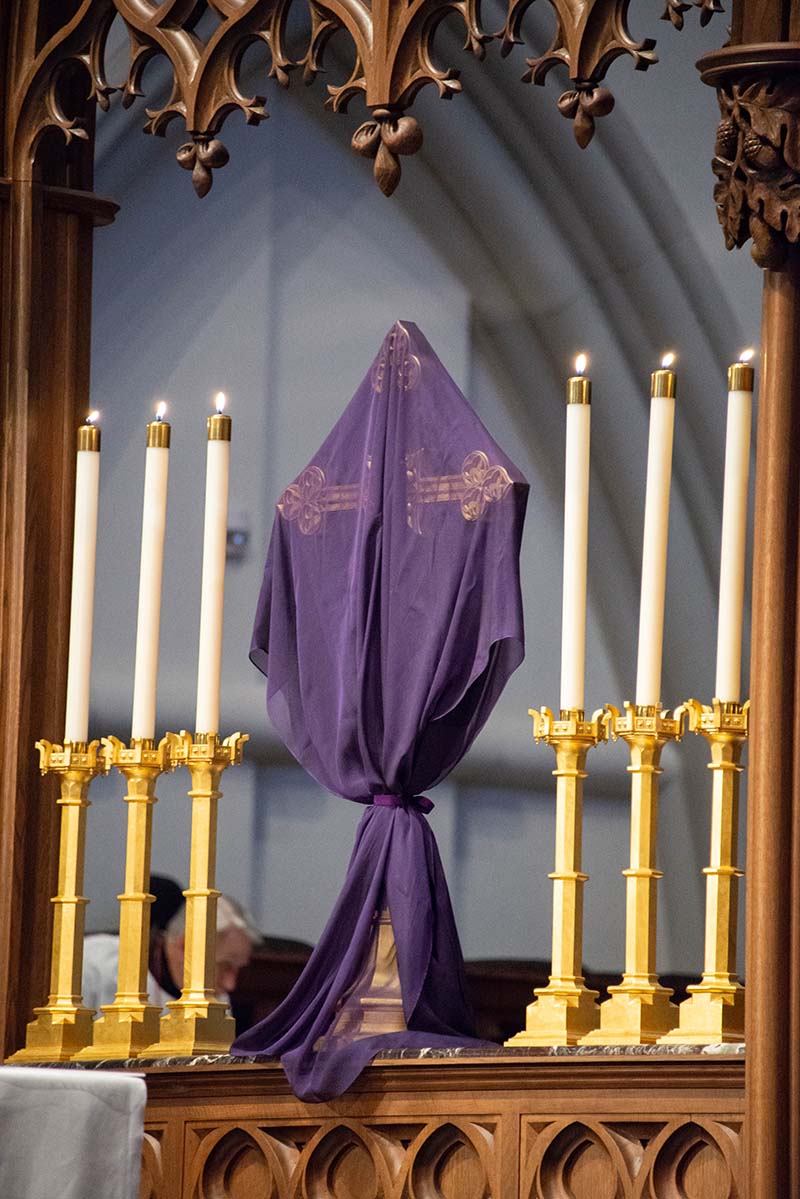 Lenten Quiet Day is a reflective day of prayer, meditation and contemplation. This day is central to St. Martin's Lent traditions and is sponsored by St. Martin's Chapter of OSL.
Into the Desert
Saturday, March 4, 2023
9 a.m.-noon
Parish Life Center
The theme of the 2023 Lenten Quiet Day is "Into the Desert." The image of the desert reminds one not only of Jesus' entry into the wilderness at the beginning of His Earthly ministry but also the spiritual dryness that Christians sometimes encounter in their spiritual journeys. Time in the desert forces us to face the truth about ourselves and the truth about God.
The season of Lent usually calls us to wrestle with our complacency in our walk with Christ, forcing us to respond to a renewed call to new life amid periods of aridness.
St. Martin's Clergy will provide meditations on three themes of the desert. In between these meditations, there will be a quiet time for journaling, prayer or walking through the grounds of St. Martin's. Coffee and pastries will be available, and the Quiet Day will end with Noonday Prayer.
Please dress comfortably and bring a Bible and journal. Come and be present to God as you begin your "Holy Lent."
For more information, please contact the Rev. Sharron Cox at [email protected].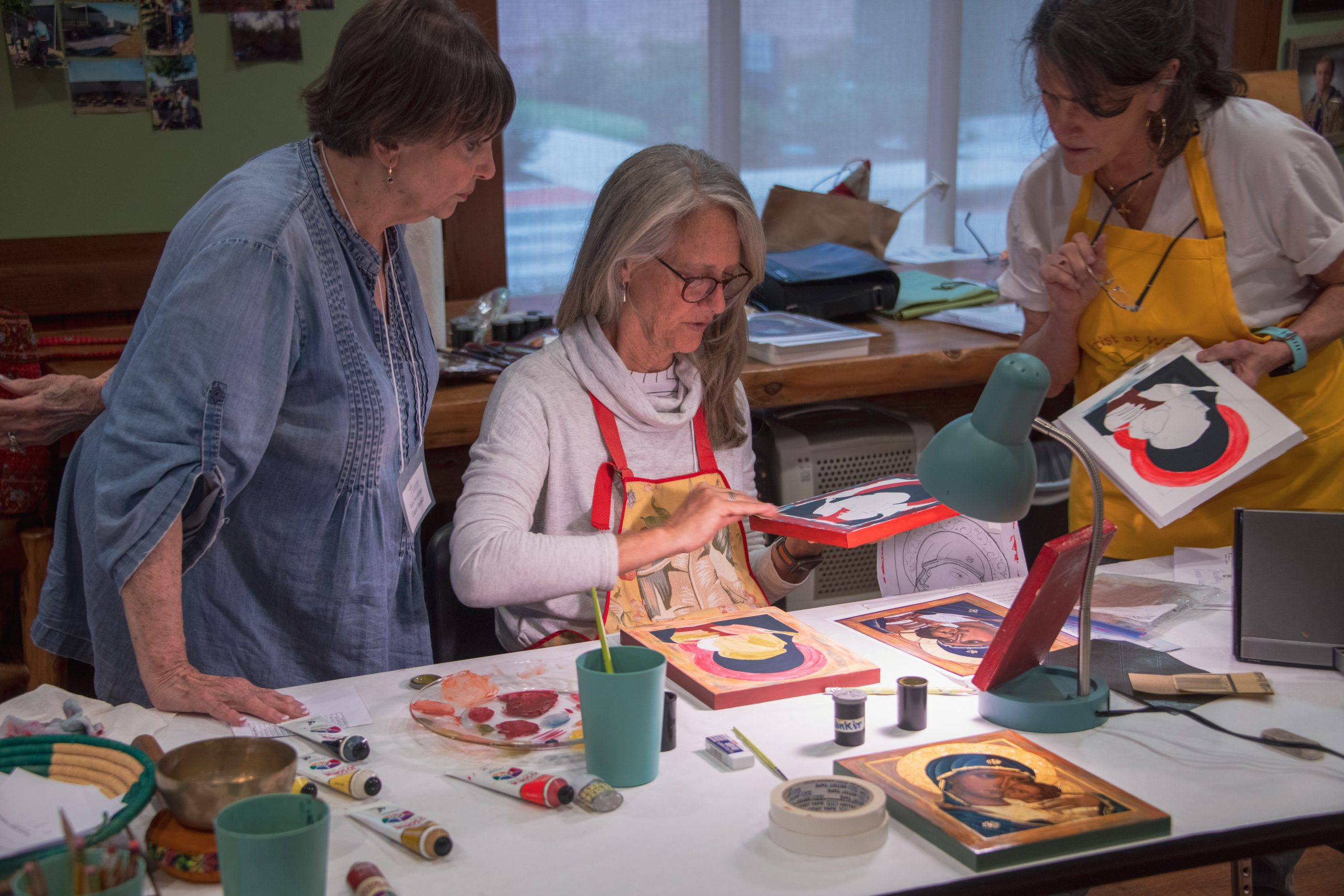 ---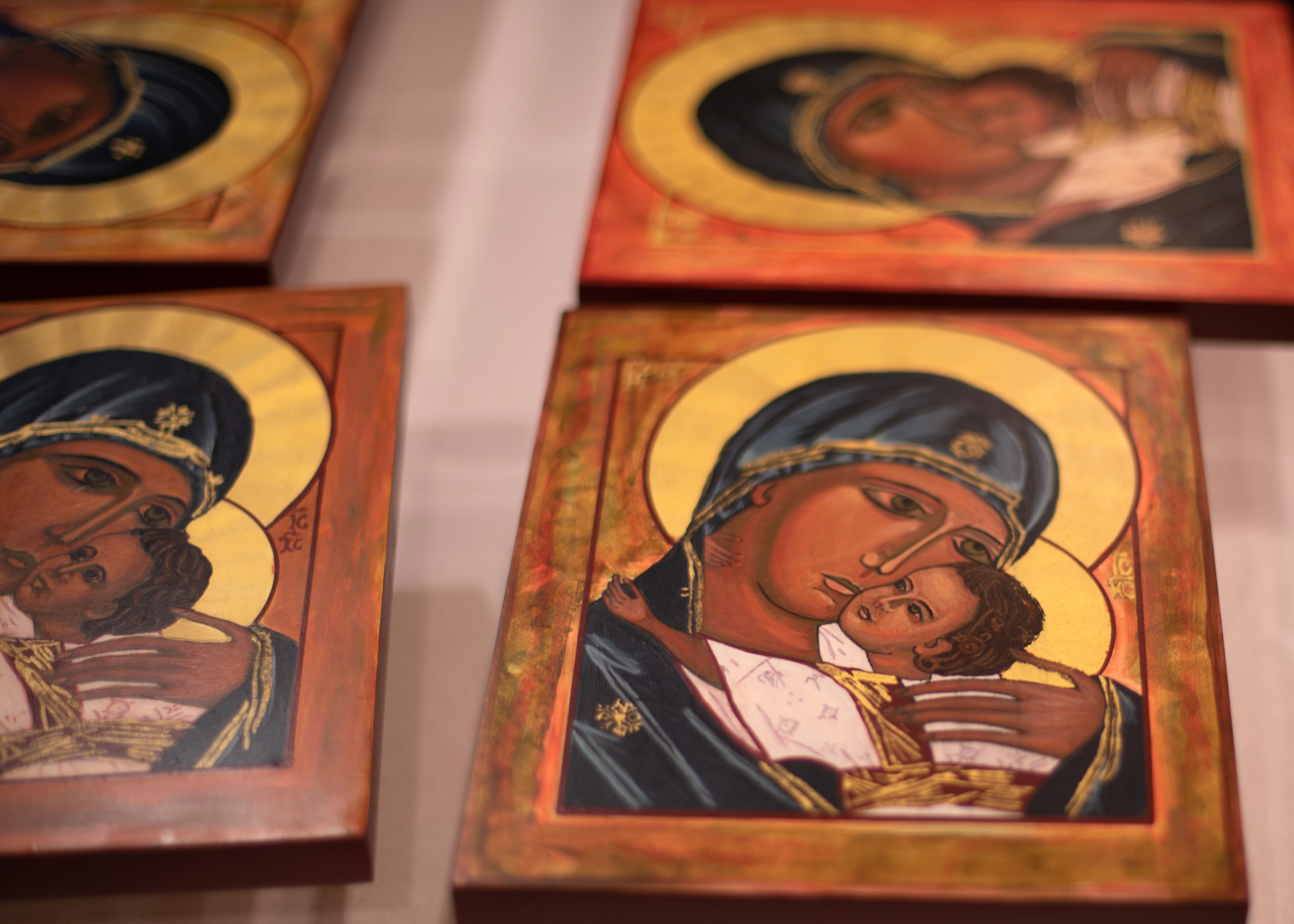 ---
"I appreciated the quiet hours of prayerful contemplation, tinted with Gregorian chant, which the Icon Writing Retreat provided. By starting and ending each day with a meditation or devotional, I felt empowered, loved and supported."
"The icon workshop deepened my prayer life by being in the presence of God for extended periods, completely focused on Him. The image we created in prayer became a gift of that work, not the focus. "
A Very Special
Lenten Retreat
Icon Writing with Teresa Harrison
Monday–Thursday, March 20–23
8:30 a.m.– 4:30 p.m.
Friday, March 24
8:30 a.m.– 2 p.m.
St. Martin's hosts renowned instructor Teresa Harrison for a five-day course in the ancient technique of icon writing during Lent. Icons are sacred images used in Christian worship and devotion for millennia.
This popular retreat inspires prayerful meditation, both in creating the art and reflecting upon the finished piece during the season of Lent. Organizers have planned full days that include worship, prayer time, meditation and fellowship. Participants write their own icons using acrylic paint and gold leaf, a medium that resembles the traditional egg tempera.
All art supplies are included in the registration fee. Students need to bring a small desk lamp and an apron or smock.
This class is full and registration is closed. To be placed on the waitlist, contact Tracee Tindol at [email protected].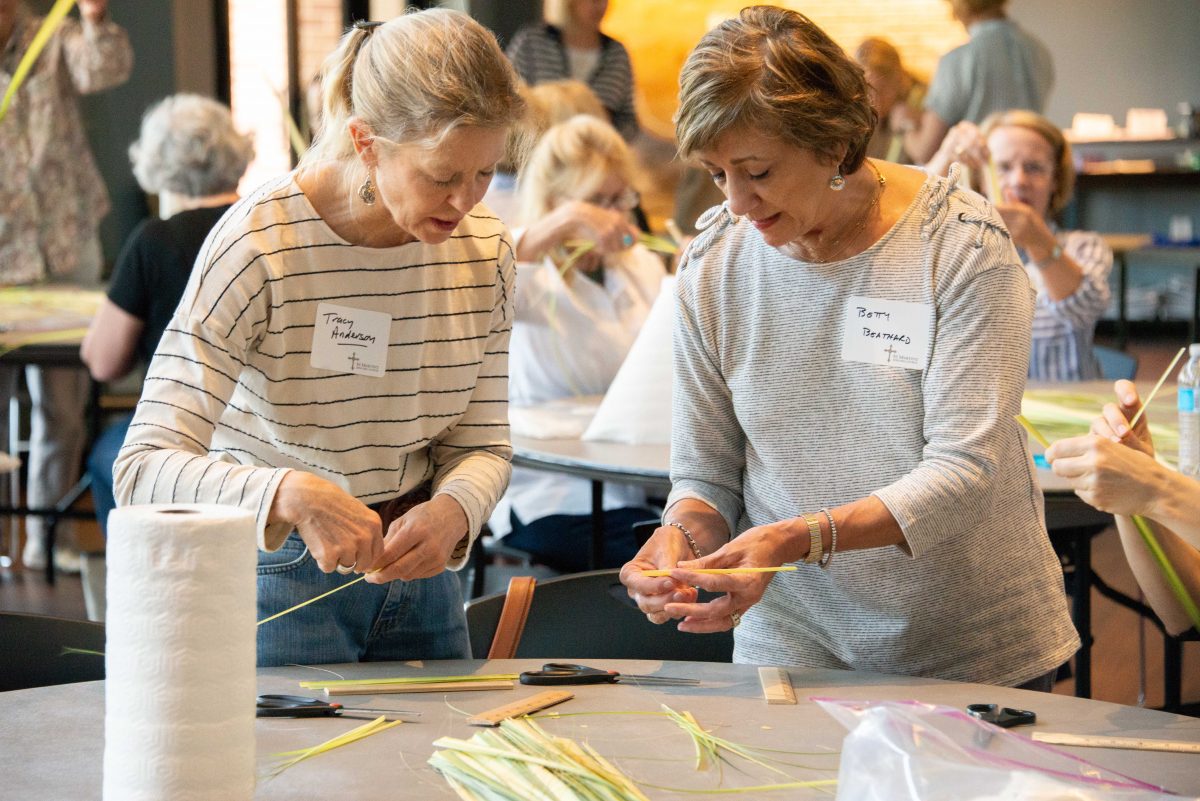 Palm Crosses for Palm Sunday
Stripping of the Palms
Tuesday, March 28
1-4 p.m.
Student Life Center
Before we can make crosses to wear on Palm Sunday, volunteers strip and divide the fronds. We invite all Parishioners to participate.
Palm Cross Making
Wednesday, March 29
8:30 a.m.-3 p.m.
Student Life Center
Join members of the Altar Guild as they make palm crosses to distribute on Sunday of the Passion: Palm Sunday. This annual tradition is a fun and meaningful time of fellowship and service. Please bring scissors.