St. Martin's Episcopal Church
The Order of the Daughters of the King®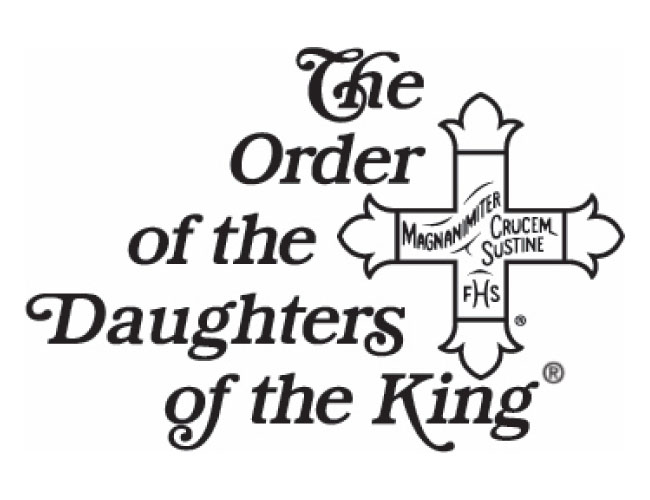 First Saturdays of the month
Rekindle friendships and fellowship in this spiritual sisterhood dedicated to a life of Prayer, Service and Evangelism. All women who are members of St. Martin's may join the Order for Bible study. Visitors are welcome at each meeting.
Visit the Diocese of Texas Daughters of the King website for more information about the Order.
March 4 – OSL Lenten Quiet Day – 9 a.m. – noon, Parish Life Center
In lieu of the March meeting, we encourage Daughters to attend the OSL Lenten Quiet Day.
April 1 – Book Study, Being Disciples – Essentials of the Christian Life by The Right Reverend Rowan Williams, 104th Archbishop of Canterbury. In this book, Williams turns his attention to what is required for us to continue following Jesus and growing in faith.  The book has six succinct chapters:  Being Disciples; Faith, Hope, and Love; Forgiveness; Holiness; Faith in Society; and Life in the Spirit.
May 6 – Our Season Ends
We will end our year with Holy Eucharist and reflections.
"Let us think of ways to motivate one another to acts of love and good works.  And let us not neglect our meeting together, as some people do, but encourage one another, especially now that the day of his return is drawing near." Hebrews 10:24-25 NLT